2nd ODI, Raipur, January 21, 2023, 01:30 PM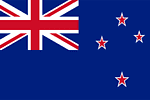 New Zealand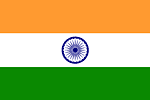 India
India beat New Zealand by 8 wickets
Best Batsmen
R
B
4S
6S
SR
Man of the Match
Mohammad Shami
That is it from this one-sided game. India take an unassailable lead. The final ODI will be played on 24th January at 1330 IST (0800 GMT). Do join us for the build up. Cheers!
Mohammad Shami wins the Player of the Match. He tries to keep his rhythm in check everytime he opens with the ball. Reckons sometimes they don't know how the pitch will play but he tries to help the other bowlers as much as he can.
Rohit Sharma says the bowlers have stepped up in the last five games. Adds their bowlers have worked hard and they were rewarded for their skills. Reckons 250 could have been a challenging total but his bowlers bowled well. Adds they want to try different things before the World Cup. Feels till now they have tried everything and they are happy with it. On his bowlers, Rohit says their are approaching brilliantly but they have to think about the future as well. Admits he is trying to put pressure on the bowlers with the bat and feels a big innings is just around the corner.
Tom Latham says the Indians bowled well and gave no room to them and credit to India for the way they performed. Adds there was shape for the bowlers but they failed to put any stand with the bat. Reckons the surface was different from the first game but they didn't adapt quickly.
It was a dream start for India as both Siraj and Shami bowled some nuts to push New Zealand completely on the back foot. Not just they both but even Hardik Pandya and Shardul Thakur bowled superbly. There wasn't breathing space for the batters such was the bowling by India. We all hoped New Zealand to put on a show in this series but their batting didn't arrive apart form that innings from Bracewell. It just shows how important are their experienced players.
Rohit Sharma took more time at the toss than the New Zealand top order took in the middle. Harsh but it's true! Only because of the knock of Michael Bracewell, Mitchell Santner and Glenn Phillips that they finished above 100 but it still wasn't the total that the Kiwis hoped for. The bowlers had not much to bowl at and in the end were comprehensively beaten.
What a win for India! Complete dominance but hands down it was because of the way their bowlers put on a show. India chased it down without breaking much sweat. New Zealand on the other hand will just hope to quickly forget about this game or else dig down to see how it went so wrong.
Mitchell Santner 28/1(4.1)
20.1
4
FOUR! Gill finishes it off in style! Full and on middle. Gill skips down and heaves it to long on for four. India win by 8 wickets.
Michael Bracewell 13/0(2)
19.6
.
Outside off, dabbed to point.
19.5
4
FOUR! Good shot! Tossed up on off. Kishan reverse hits and it goes over point for four.
19.4
.
Fuller and on off. Kishan again blocks.
19.3
.
Slows it up, outside off. Kishan wants to drive but misses.
19.2
1
On middle, this is eased down to long on for one.
19.1
.
Fuller and angling on middle. Kept out.
18.6
.
Tossed up on middle. Kishan leans and blocks.