4th Test, Ahmedabad, March 09, 2023, 09:30 AM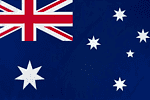 Australia
480/10
(167.2ov)
& 175/2
(78.1ov)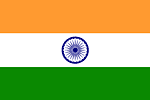 India
India drew with Australia
Best Batsmen
R
B
4S
6S
SR
Man of the Match
Virat Kohli
Right then, that is it from this series as India win 2-1 and Sunil Gavaskar hands over the Border-Gavaskar Trophy to Rohit Sharma and he along with the Indian team pose for some pictures now. This is also the fourth consecutive time that India has defeated Australia in a Test series and becomes the first team to do so in more than 30 years. However, the story between these two rivals does not end here as after a pretty short break they will be back for a three-match ODI series. The first game will be played on 17th March, Friday at 1.30 pm IST (8 am GMT), but as you know you can join us early for the build-up. Until then, Cheers and Goodbye!
Rohit Sharma, the skipper of India says that it was a fantastic series. Adds that every game had something in it to watch and it was a good experience for some young players who played in this for the first time. Tells that he is really happy with the result and says that he was proud of the team for their performance in the Delhi Test after being behind in the game. Mentions that they failed to put up a better show in the third Test, but were brilliant in this game after trailing by a lot of runs. Credits the whole team and says the good thing for them was that at every point someone or the other stepped up when they were under pressure. Ends by saying that he is happy with his performance as well and is delighted to win the series.
Ravichandran Ashwin and Ravindra Jadeja are the joint PLAYERS OF THE SERIES. Ashwin says it has been a great journey and it would not be the same without the other so they need to recognize that as they help each other. Says that Jadeja keeps it really simple. Conversations have been basic and we know each other really well which makes communication easy. Adds that sometimes their conversation results in wickets and at other times it is just funny. Ravindra Jadeja says that it feels good bowling with Ashwin as they always try to pass information about the wicket to each other which helps them. Adds that he was not happy with his batting in this series and missed out on a few occasions even though scoring a crucial 70-odd in the earlier Test. Mentions that Ashwin has a really good cricketing brain and always talks about cricket and jokingly says he knows everything about it all around the world.
Virat Kohli is the PLAYER OF THE MATCH for his brilliant century. He says that the expectations that he has for himself are more important to him. Adds that he was feeling good when he batted in the first innings, but could not score runs as per his capabilities. Says that he felt nice to bat the way he wanted in this game. Tells that he is not in a space now to prove anyone wrong and he is happy with his performance. Says that when he was 60 not out overnight, they thought about playing positively, but as Shreyas Iyer got injured they decided to play for time. Credits Australia for the way they bowled and set up some tight fields, but they got the lead and gave themselves a bit of a chance for a win.
Steven Smith, the captain of Australia says that the series did end slowly and it was a really flat wicket. Mentions that the team has had a great time in India as the hospitality has been wonderful and the crowd has been outstanding so it is nice to be a part of this series. Admits that they had a moment of madness in Delhi but they came back well in Indore and the wicket is too flat for a result here. Credits Matthew Kuhnemann and Todd Murphy for bowling really well in their first test series and they will learn more. Adds that Nathan Lyon bowled the best he has bowled all series here and he keeps getting better and better. When asked to stay fit and come back in 2027, he smiles and says that he will see what happens.
Stay tuned for the Presentation ...
Shubman Gill joins Nathan Lyon to have a quick chat. He says that it is always hard to play Nathan Lyon and he tests your patience. Adds that he and Rohit Sharma tried to put him under pressure, but it did not look like Lyon was under any pressure. Tells that he always bowls in the right areas and keeps things tight and you just have to put the bad balls away if he gives any. Mentions that it is quite easy to bat with Virat Kohli as the focus is always on him which takes off the pressure from the other batter. Says that this wicket was a bit easy and he backed himself to hit Lyon coming down the track.
Nathan Lyon comes up for a flash interview. He says that it has been a tough challenge but there is a lot to learn and loves coming to play in India. Mentions that it can be quite challenging, especially on wickets like these but say that it is their job to get the batters stuck in the crease or playing a false shot. Claims that they were watching the game in New Zealand and they knew that they would be facing India in the finals. Adds that they have time to prepare for it and are looking forward to it. Hopes that Matthew Kuhnemann and Todd Murphy would have learnt something but he is grateful to be there when they start their Test journey. Ends by saying that Matthew Kuhnemann is hoping to have a word with Ravindra Jadeja later and this has been a great learning experience for them.
Australia would have thought that they had a genuine chance of putting pressure on the hosts and getting close to a win, but that thought soon went on the back foot as India batted even better than the vistiors. The openers saw 10 overs out on Day 2, and it was the in-form Shubman Gill who set up the platform with a stunning hundred. However, the star of the show was Virat Kohli, who ended his long wait and registered his 28th Test hundred, the last one coming at the end of 2019. They build up six 50-run partnerships or more, with the highest being 162 between Kohli and Axar Patel, with the latter missing out on a hundred. Kohli too fell on 186, but India took a lead of 91 runs after batting almost two Days and would have thought they had a real chance of a favourable result given the recent collapses of the Aussies. However, the wicket did not deteriorate that much, and Australia were able to see the last Day out easily to confirm the draw.
After electing to bat first, Australia put on their best batting performance in this series on a pitch that looked really good for batting. Usman Khawaja continued his sublime form and scored a massive hundred, but missed out on a double as he ended on 180 runs off 422 balls. While the limelight was on him, Cameron Green did his job on the other end and notched up his maiden Test hundred, with surely many more to come. They posted a huge total of 480 runs but would have been a bit disappointed as at one point they were looking to go well past 500. Indian bowlers found it really hard on Day 1 to pick up wickets, but on Day 2, Ravichandran Ashwin showed his class and picked up a six-wicket haul to restrict the visitors, while Mohammad Shami was on point as well with two crucial wickets early in the innings.
Australia knew that they would have had to bat atleast two sessions on Day 5 to save this Test and they did exactly that. With Usman Khawaja being injured, it was Matthew Kuhnemann and Travis Head who saw the last few overs of Day 4 out. On Day 5, the night watchman was dismissed quite early, but Head and Marnus Labuschagne absolutely nullified the Indian bowlers and also scored runs when the opportunity arrived. Head looked set to score a hundred, but was dismissed by a dream delivery by Axar Patel who completed his 50th wicket and became the fastest Indian left-arm spinner to reach that milestone. In the end Steven Smith and Marnus Labuschagne stood strong at the crease and denied any chances of an Indian win as the two captains shook hands.
The umpires have agreed to allow the players to shake hands and the match has been drawn! India have claimed this series 2-1 and have managed to retain the Border Gavaskar Trophy! More importantly, both these teams will face each other in the World Test Championship later this year. Australia booked their spot by winning the third Test match of the series while India received aid from New Zealand earlier today when they beat Sri Lanka. After the first three matches ended within three days, no one would have expected to watch five full days of cricket and a draw in this series but it has been quite an anti-climax. That said, we have witnessed some remarkable Test cricket and the two powerhouses of cricket have managed to put up quite a show.
78.1
.
Shubman Gill floats this one full and just outside off. Marnus Labuschagne blocks this towards mid on.
77.6
.
Bowls this short and angles this into the stumps. It stays slightly low but Steven Smith manages to keep this one out.
77.5
.
Another flighted delivery bowled full and in line with the stumps. Steven Smith works this towards cover.
77.4
.
A loopy delivery bowled full and at the stumps. Steven Smith drives this towards mid off.
77.3
.
Bowls this on a shortish length and just outside off. Steven Smith pushes this towards cover on the back foot.
77.2
.
Floats this one full and just outside off. Steven Smith knocks this back to the bowler.