3rd ODI, Chennai, March 22, 2023, 01:30 PM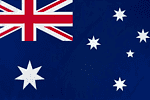 Australia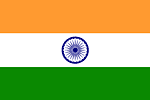 India
Australia beat India by 21 runs
Best Batsmen
R
B
4S
6S
SR
Man of the Match
Adam Zampa
Steven Smith now goes on to collect the series-win trophy and celebrates alongside his teammates before the Australian side poses for a team photograph. That is then from this game and also from this riveting tour. India edged the Border-Gavaskar Test series 2-1 and now Australia have won the ODI series 2-1, showing once again why this rivalry is considered one of the absolute bests in the cricketing world. Now, the focus turns to the Indian t20 League for the players of both teams and that tournament is set to begin on the 31st of March. You can switch tabs and checkout the details about the fixtures. For now, it is goodbye from us, take care!
Steven Smith, the captain of Australia says that it has been a good tour for them and the way they fought back after the Delhi Test match was impressive. Adds that it is all about playing according to the conditions for them and they left a bit out there with the bat. Says that they were able to pick up wickets regularly and the spinners bowled well. Mentions that it was also a good fightback from almost ending up around 220 runs to finishing with 269 eventually and that made a difference.
Mitchell Marsh is the PLAYER OF THE SERIES for his brilliant display with the bat in all three games. He says that the aggression is natural as coming from WACA in Perth, Australia gives him a bit more clarity in his thought process to play his strokes on bouncy tracks. He adds that the team discussed at the start of the series that this is probably to start off the journey for the World Cup and they have learned a lot throughout and would be learning from every game throughout the series. He adds that he is looking to join his teammates at Delhi and would be looking to help them do good in the tournament ahead.
Adam Zampa is the PLAYER OF THE MATCH for his four-fer with the ball and also a useful contribution down the order with the bat. Zampa says that it is always a big challenge to come here and perform but he has had success in India. Adds that he always tries to stay competitive and in the game. He then applauds Ashton Agar for changing the game and all the other bowlers as well. Ends by saying that it was all about trusting the process and keep on improving.
The Indian skipper, Rohit Sharma says that the runs were not many on board and thinks that the batters weren't on par as to win these games the partnerships need to be bigger than they were. He adds that being born and brought up in these conditions and the inability to play spin is something they need to look at and rectify moving ahead. He also adds that the ODI World Cup is on the horizon and these three matches do not concern them a lot but yes, they learn with every game. Says that the preparations for the World Cup have been on cards ever since January last year and they are up for it. He closes by saying that the credit must go to the Aussies for their brilliant performance.
The Presentation ceremony...
Earlier in the game, Steven Smith opted to bat first on a warm afternoon and the Aussie openers, Travis Head and Mitchell Marsh started in fine fashion. The pair was going great guns before Hardik Pandya came into the attack and got rid of both of them. David Warner and Marnus Labuschagne put on a good rebuilding stand but once again the Indian spinners, especially Kuldeep Yadav pinged them back with a few wickets. Australia continued to have small but crucial partnerships right down till the final wicket and this meant they got over the 250-run mark and ended with 269 runs. Coming to the chase, it swung like a pendulum but it was Australia who managed to pick up timely wickets and got over the line in a pressure situation. India were beaten in a bilateral ODI series at home for the first time since April 2019 and that loss too was against the same opposition.
India will be highly disappointed with this loss and just like they did with the ball, they have slumped from an advantageous position with the bat as well. Rohit Sharma and Shubman Gill started solidly with the bat with the Indian skipper hitting the ball cleanly but soon both of them fell. Virat Kohli and KL Rahul built up a 67-run stand before Rahul got greedy and got out while looking to find the fence. Kohli carried on and got to a half-century but gave away his wicket cheaply. The likes of Hardik Pandya and Ravindra Jadeja kept India in the game and the former started off really well too. Both of them were sent packing by Adam Zampa toward the business end of the chase and after that, it was curtains for India.
Australia, thanks to a bit of help from the tailenders managed to get to a competitive total of 269 runs but didn't start well with the ball. Their star bowler from the previous two games, Mitchell Starc was hit away for a few boundaries but Marcus Stoinis and Sean Abbott pulled things back a bit. The spinners then showed their class in the middle overs with Ashton Agar breaking a vital stand by getting rid of Virat Kohli and then Adam Zampa notching up four big wickets. They managed the game well in the final few overs and got over the line.
What a thrilling game and what a thrilling win for Australia here as they seal a 2-1 comeback victory in the three-game ODI series. This has been a valiant effort from them and they have fought tooth and nail throughout the whole series, ending it on a high. Australia also become the top-ranked ODI side in the world with this win.
49.1
W
OUT! RUN OUT! It is all over as Australia has won this game with this wicket of Kuldeep Yadav. On a length around off, Kuldeep Yadav pushes this wide of Marcus Stoinis and runs blindly, Marcus Stoinis collects this well and throws this to Alex Carey for an easy run-out. Australia clinches the series by winning the game by 21 runs and becomes World no. 1 in ODI rankings with this victory.
48.6
.
Fuller one outside off, Mohammed Siraj gets late into his stroke and gets beaten on his outside edge.
48.5
.
On a length over the stumps, Mohammed Siraj looks to scoop but misses out.
48.4
1
Back of a length around the chest, Kuldeep Yadav pulls this in front of long on for a single.
48.3
1
Fuller one around middle, Mohammed Siraj pushes this to long on for a single.
48.2
.
Back of a length around middle, Mohammad Siraj looks to cut but gets beaten.
48.1
1
Full and wide of off, Kuldeep Yadav slices this to third man for a single.