1st Test, Nagpur, February 09, 2023, 09:30 AM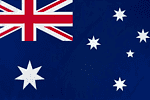 Australia
177/10
(63.5ov)
& 91/10
(32.3ov)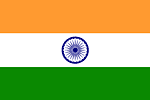 India
India beat Australia by an innings and 132 runs
Best Batsmen
R
B
4S
6S
SR
Man of the Match
Ravindra Jadeja
Right then. That's it from the coverage of this match. India have taken an early lead in this series and have left the Aussies with a lot of thinking to do. There are three more Test matches left in this series. So, there is still a long way to go. These two sides now will head to Delhi as the second Test match will be contested in the Arun Jaitley Stadium. The first ball will be at 9.30 am IST (4 am GMT). But as you all know you can join us early for the build-up. Until then, take care and goodbye!
Ravindra Jadeja is the Player of the Match for for his all-round brilliance scoring 70 runs and taking 7 wickets in the match. Feels amazing making a come back after 5 months. Shares that he was working hard on his skills at NCA while doing rehab. Thanks the staff at NCA for working hard with him during that period. Adds that he looked to bowl in good areas and tried to keep it within the stumps considering that Australian like to sweep. Mentions that he keeps things simple with the bat and tries not to change anything. Ends by saying that he is focusing more on his batting since it is a crucial positon in the batting order.
Rohit Sharma, the victorious skipper is in for a chat. He says that surely the century was a special one. Mentions it was important for them to start well and he is happy that he could put up a performance that helped his side. Adds that he was unfortunate to miss a few Test matches dew to injuries. Informs, since being appointed as the Test captain he has only played twice, but he has been ready for this Test match, and he is quite aware of how to come back from the injuries. Mentions you need some sort of applications, mind set and a concentrete plan on these Indian pitches. Adds he has grown up playing on surfaces that spin a lot, so that means they need to be unorthodox, use a lot of feet. Also adds that a batter needs to understand what are their strengths and works their way accordingly. Adds that the seamers set the tone well. Shami and Siraj certainly know how to work on such wickets. Praises all the batters for their effort but nevertheless, the spinners as well.
Pat Cummins, the skipper of Australia, says that the game moves quickly at times in India. Adds that India played really well and it is tough with their spinners bowling. Mentions that Rohit showed his class with the bat. Feels that the wicket was spinning in the first innings but it wasn't unplayable. Also says that they would have loved to get 100 runs more. Adds that starting here is tough and 3-4 guys got starts but could not carry on. Ends by saying that Murphy was fantastic on debut and he has been impressive ever since coming on the radar.
Stay tuned for the presentation...
Ravichandran Ashwin is in for a flash interview. He credits the batting unit as they dug deep and kept Australia on the field for long periods. Shares that the since the wicket was slow and had low bounce, his plan was to lure the batters into the drive. Mentions that Ravindra Jadeja has been in phenomenal form for the past 3 years with the way he has batted and bowled. Adds that he is thankful for having a bowling partner like him. Feels that Axar Patel is no ordinary bowler either and they have a good set of spinners as all can bat as well. Feels that Australia is a world-class side and they will introspect and come back stronger in the next Test. Ends by saying that he looks forward to more opportunities to bat as a night watchman.
Rohit Sharma certainly played a captain's knock in reply. He recorded his first ever century against Australia and it couldn't have come at a better time. Although, India were put under the spotlight when no other batter in the top-order sticked around for long. India were 168 for 5 at one stage and it looked like the Aussies had them by the scruff of the neck. That's when Ravindra Jadeja showed his class and graced the Nagpur crowd with his sword celebration after getting his half-century. He was supported well by Axar Patel who fell agonizingly short of his century by just 16 runs as India got all-out for 400. Mohammad Shami also hit a few lusty blows as his contribution. It was Todd Murphy who stood out with the ball for Australia with his seven-wicket haul. Australia then came out to bat with a defecit of 223 runs but it proved to be way too much for them.
So, winning the toss remains the only highlight for Australia in this Test match. After opting to bat first, Australian batter could not justify their skipper's decision as they were bundled out for just 177 runs. David Warner and Usman Khawaja were sent back for just one run. Marnus Labuschagne and Steven Smith stitched a solid stand to get their innings back on track, but once this stand was broken no other batter, except Alex Carey and Peter Handscomb looked comfortable at the crease. Also, the Aussies need to focus on their contribution from the lower end as well with the blade. For India, Ravindra Jadeja marked a strong comeback with a fi-fer. Ravichandran Ashwin chipped in with three wickets as well.
India once again were the dominant side with the ball. As it was seen in the morning session, the pitch just had too much venom in it. The spin twin attack of Ravichandran Ashwin and Ravindra Jadeja that dismantled the top-order. Ravichandran Ashwin picked up yet another fi-fer in his Test career. He continues on his merry way in red-ball cricket. Ravindra Jadeja never looked like he was away from the game as he took a couple here, while Axar Patel chipped in with a wicket as well. Mohammad Shami came in at the end and completed the job with two wickets to his name.
Australia were lacklustre once again with the bat in this Test match and have an unwanted record on their side now, as this is their second-lowest score against India. Australia have been bowled out in almost a little over session here. They certainly need to head back to their drawing board and come out with some new strategies ahead of the second Test in Delhi. Their opening pair could not set the platform and that opened the gate for India. Only Steven Smith was the lone batter who could survive till the very end but could not do much harm.
WOW! India dominated the first Test match and they have gone one step ahead in their dream of battling it out once again in the finals of the World Test Championship. The hosts take a 1-nil lead in this series with a comprehensive win by an innings and 132 runs. Australia though are left with a lot to ponder on.
32.3
W
OUT! LBW! IT'S ALL OVER! Mohammad Shami bowls this it on a good length and angling into the batter, Scott Boland gets beaten for pace and fails to get his bat down in time. The ball catches him on the back leg and the umpire raises his finger. He has a word with Steven Smith and sends it upstairs. The UltraEdge shows no bat and on BallTracking it is umpire's call on hitting. The on-field decision stands and it brings an end to Australia's troubles with the bat. India win by an innings and 132 runs and take a 1-0 lead in the series.
32.2
1
Full and swinging in outside off by Mohammad Shami, Steven Smith gets behind the line and pushes it to mid off for a single.
32.1
.
Bowls it full and on off, Steven Smith shuffles across and defends it on the off side.
In over# 32
0
0
1
0
0
1nb
0
Ravindra Jadeja 34/2(12)
31.6
.
Two dots to end the over! Could've been game over but it is not the case now. Tossed up, outside off. Boland tries to drive it away but gets beaten.
31.5
.
Quicker and full, angled in on off. Boland jams it out to the slip cordon off the outer half.
31.4
1
A single now as this is knocked down the park.