Eliminator, Guyana, September 20, 2023, 04:30 AM
Saint Lucia Kings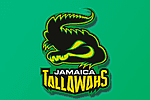 Jamaica Tallawahs
Jamaica Tallawahs beat Saint Lucia Kings by 5 wickets
Win Projections to be updated soon
Probable Playing XI
Saint Lucia Kings: Bhanuka Rajapaksa, Colin Munro, Johnson Charles†, Sikandar Raza(c), Roston Chase, Khary Pierre, Roshon Primus, Shadrack Descartes, Alzarri Joseph, Matthew Forde, Peter Hatzoglou.

Jamaica Tallawahs: Steven Taylor, Alex Hales, Shamarh Brooks†, Brandon King(c), Imad Wasim, Raymon Reifer, Fabian Allen, Shamar Springer, Mohammad Amir, Nicholson Gordon, Chris Green.
RECENT PERFORMANCE
L

JAM Won By 5 wickets

L

JAM Won By 122 runs

W

SLK Won By 7 wickets

L

TKR Won By 7 wickets

L

SKN Won By 4 wickets
L

GUY Won By 81 runs

W

JAM Won By 5 wickets

W

JAM Won By 122 runs

W

JAM Won By 59 runs

L

GUY Won By 7 wickets
PLAYER PERFORMANCE
Batsmen
Colin Munro
BAT SR: 142.3 | BAT AVG: 48.8
Very Good
Johnson Charles
BAT SR: 121 | BAT AVG: 24.2
Bad
Roshon Primus
BAT SR: 134.7 | BAT AVG: 25.2
Good
Bhanuka Rajapaksa
BAT SR: 120.4 | BAT AVG: 18.3
Neutral
Bowlers
Alzarri Joseph
BOWL SR: 14.7 | BOWL AVG: 18.4
Very Good
Khary Pierre
BOWL SR: 12.6 | BOWL AVG: 13.4
Very Good
Peter Hatzoglou
BOWL SR: 24.6 | BOWL AVG: 30
Very Bad
Matthew Forde
BOWL SR: 13.1 | BOWL AVG: 15
Good
Batsmen
Alex Hales
BAT SR: 145 | BAT AVG: 34
Very Good
Brandon King
BAT SR: 147.7 | BAT AVG: 39.6
Very Good
Steven Taylor
BAT SR: 80 | BAT AVG: 11
Very Bad
Shamarh Brooks
BAT SR: 130.7 | BAT AVG: 19.9
Neutral
Bowlers
Mohammad Amir
BOWL SR: 13.7 | BOWL AVG: 16.6
Very Good
Chris Green
BOWL SR: 17.5 | BOWL AVG: 19.5
Very Good
Nicholson Gordon
BOWL SR: 25.2 | BOWL AVG: 39.8
Very Bad
Man of the Match
Fabian Allen
Right then, that's all from this game. The playoffs action in the 2023 Caribbean Premier League continues on September 21, when the Guyana Amazon Warriors and Trinbago Knight Riders square off in Qualifier 1 at the same venue. The first ball will be bowled at 4.30 am IST (11.00 pm GMT, the previous day), but our build-up will begin much sooner. Until then, take care and goodbye!
Brandon King, the captain of the Jamaica Tallawahs, says that it is a similar situation to last year and they are playing their best cricket now. Adds that the coaches understand the boys well and their input really helps them. Shares that captaincy has been new and exciting for him. Mentions that the seniors have helped him a lot. States that he is not 100% yet but getting better day by day. Adds that they will have to assess Amir and see how it goes. Credits the entire bowling unit and Allen especially for their incredible job. Shares that the wicket wasn't easy but getting a good start helped them a lot. Closes by saying that he is prepared to face any team in the Qualifier 2
Saint Lucia Kings' skipper Sikandar Raza says that he did not expect the conditions to be spin-friendly. Feels that they sat on the back foot for too long with the bat. On Matthew Forde, he says that he has been a real fighter and has been one of the shining stars. Reckons that they needed a leg spinner against Jamaica Tallawahs but it did not work out. Ends by thanking the fans for their support throughout the competition.
Fabian Allen is the Player of the Match for his match-defining spell. He says that it was a difficult surface and bowling in the right areas paid off. Adds that the spirit is good and they are doing well. Shares that they are always ready for the challenge and the team stepped up at the right time. Mentions that they were confident as they did it in a similar fashion last year and want to carry it forward.
Time for the presentation ceremony...
Earlier in the game, after being inserted into bat, the Saint Lucia Kings were rocked early as they lost both openers inside the first four overs. The Kings could never really recover from this shaky start and kept losing wickets at regular intervals. At one stage, Roston Chase and Sikandar Raza were starting to rebuild the innings, but both departed in an over to end their side's hopes of a competitive total. Towards the end, cameos from Khary Pierre and Peter Hatzoglou helped the Kings reach 125. The Jamaica Tallawahs lost Mohammad Amir in the first over to a hamstring strain, but the rest of the bowlers stepped up to put in a good shift. Fabian Allen was the star of the show, with figures of 4 for 25 from his four overs.
As far as Saint Lucia Kings are concerned, their campaign has come to an end in this year's Caribbean Premier League. They would have hoped to go all the way but it wasn't to be. With not a big total to defend, the Saint Lucia Kings needed early wickets to stand any chance. Neither the spin of Peter Hatzoglou nor the pace of Alzarri Joseph were able to set the tone for the Kings in the first couple of overs. Just when the Tallawahs were running away with the game, Matthew Forde's twin strikes gave the Kings a glimmer of hope. Forde had the ball on a string and got another breakthrough before Khary Pierre joined in on the wicket-taking act. However, the Kings were unable to keep the batters under pressure for longer periods which meant they came second best this evening.
Jamaica Tallawahs deliver the knockout punch to the Saint Lucia Kings! A comprehensive victory for the defending champions and they are through to Qualifier 2. In their pursuit of a modest total, skipper Brandon King was in no mood to wait around and signalled his intentions straight away. King continued his brilliant run of form and, with his 19-ball 30, got the Tallawahs off to a flying start before departing. From the 5th over, the Tallawahs began to stutter in the chase, and from 43-0, they slipped to 73-4 on either side of the powerplay. Raymon Reifer and Imad Wasim then got together and showed good application to restore their firm grip on the game. Thanks to the 42-run stand, the Tallawahs got their innings back on track. Reifer stayed unbeaten and ensured there were no more hiccups in the game.
17.2
6
SIX! THAT'S IT! Raymon Reifer finishes things off in style! Khary Pierre drops it short, on middle and leg, Raymon Reifer rocks on the back foot and pulls it flat towards deep mid-wicket. Gets it past the diving fielder in the deep for a maximum. Jamaica Tallawahs win by 5 wickets!
17.2
1wd
WIDE! Short and down the leg. Reifer pulls and misses. Wided.
17.1
.
Flat and going down the leg. Reifer looks to clip it away but misses and it comes off the pad. Johnson Charles appeals and Saint Lucia Kings burn the review.
In over# 17
1
1
2
0W
0
2
1wd
Matthew Forde 23/4(4)
16.6
1
Back of a length outside off, Reifer punches it past backward point for a single.
16.5
1
Back of a length again, slanting down. Springer glances it to fine leg for one.
16.4
2
Back of a length on the middle. Springer clips it wide of fine leg and gets off the mark with two.
16.3
W
OUT! CAUGHT! Forde gets his fourth! Full on off. Wasim looks to swipe across the line and gets a thick leading edge. The ball skies up toward the deep cover and it is well taken by sweeper cover Shadrack Descartes, who runs in and takes a brilliant catch.
16.2
.
Back of a length on off. Wasim shimmies down and punches it to mid-off.