2nd T20I, Lucknow, January 29, 2023, 07:00 PM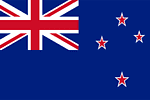 New Zealand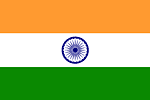 India
India beat New Zealand by 6 wickets
Best Batsmen
R
B
4S
6S
SR
Man of the Match
Suryakumar Yadav
That is all we have from this eventful game and the action now moves to Ahmedabad for the series decider. The third and final T20I between India and New Zealand will be played on Wednesday, the 1st of February and will begin at 7 pm IST (1.30 pm GMT). You can however join us sooner for the build-up. Cheers!
Suryakumar Yadav (26* off 31 balls) is the PLAYER OF THE MATCH for his match-winning knock. He says that it was a different version of him as adapting to the conditions was important. Adds that after Washington Sundar got out it was important for someone to bat till the end and accepts that it was his mistake in the run out. Tells that it was a challenging wicket. Mentions that they were just one hit away in the end and talked with Hardik Pandya which helped them to keep their nerves.
The Indian skipper, Hardik Pandya says that they weren't nervous and had the belief to get over the line but it did get close. Adds that rather than taking risks they opted for the calm approach and it worked out. Goes on to say the wickets so far in this series aren't T20 wickets and appeals to the curators to have a look into it in the future. Mentions that they knew it was going to turn and he just rotated the spinners which brought wickets as well. Adds that the dew factor didn't come into play much and the opposition used more spin than them and it was just a shocker of a wicket.
The captain of New Zealand, Mitchell Santner says that it was a great game of cricket. Adds that it was a great effort from their bowler to get the game that close but credits Hardik Pandya and Suryakumar Yadav for getting them over the line. Jokingly says that he was asking Lockie Ferguson to bowl some off spin and tells that 120 would have been a good score and that might have made a difference.
The Presentation ceremony...
Washington Sundar comes up for a quick chat now. Sundar says that everyone was on their toes and were hoping that India would get over the line. Adds that getting two-three games like this out of ten would be amazing. On being asked about his run-out, he mentions that it was important for Suryakumar Yadav to stay there till the end and that is why he sacrificed his wicket.
Earlier in the game, Mitchell Santner opted to bat first on a pitch that looked tough to bat on. Santner's decision backfired as the Kiwi top-order soon crumbled. The top three all got into double figures and got out playing an unnecessary shot. The Indian spin quartet of Yuzvendra Chahal, Washington Sundar, Deepak Hooda and Kuldeep Yadav were all economical and picked up a wicket each which never allowed the opposition to get away. Arshdeep Singh bowled two overs at the death and picked up a couple of wickets as well. Runs down the order from Mitchell Santner and Michael Bracewell allowed New Zealand to get to 99 runs. This was a total that was never going to be enough but the Kiwis fought till the end and made a real match out of it. In the end, India had the depth and experience in batting that took them over the line.
New Zealand might have lost the game but they should be proud of themselves to have pushed the opponents that far. After opting to open with pace, the Kiwi spinners soon came to the fore and the pair of Mitchell Santner and Michael Bracewell put on the squeeze on the Indian chase. They did only manage to pick up one wicket though and it was then Ishan Kishan who got himself run out and created the opening for the visitors. They duly obliged and kept on pressing and pressing. With two overs left and just 13 needed to win for India, the last two overs were bowled by the pacer and neither Lockie Ferguson nor Blair Tickner disappoint. It was just that India were always one blow away from victory and unfortunately for the Kiwis, that blow came on the penultimate delivery.
India needed just 100 runs to win but they knew it wouldn't be easy but even they wouldn't have thought that they would be pushed to the brink. Shubman Gill started off nicely with a couple of boundaries but once he was dismissed, the pair of Ishan Kishan and Rahul Tripathi ate up a lot of deliveries scoring not many runs and both of them got out in quick succession as well. Suryakumar Yadav held up one end but wasn't finding his timing. It was Washington Sundar who did get a few quick runs before sacrificing his wicket. SKY then had the support of the skipper Hardik Pandya with him and the two of them took it deep before SKY hit his best shot of the game which also turned out to the match-clinching shot.
Have you ever seen anything like that? A straightforward run chase that was turned into a riveting contest but in the end, it is India who have just about managed to get over the line with a ball to spare. Absolute heartbreak for New Zealand but they gave it their all. India level the three-game T20I series and we will have a decider!
19.5
4
FOUR! Just over! Suryakumar Yadav has done it for India! Blair Tickner serves this on a hard length and on off, Suryakumar Yadav stays there and smacks it just over mid off for a boundary. This has been a great game of cricket and India manages to get over the line in the end. INDIA WIN BY SIX WICKETS & LEVEL THE SERIES!
19.4
1
Short of a length and on off, Hardik Pandya slaps it towards mid on and sets off for the run. Finn Allen misses his shy at the bowler's end or else Pandya was a goner. New Zealand are sticking with the same plan here.
19.3
1
DROPPED! This is full and on off, Suryakumar Yadav thrashes it in the air back towards the bowler where Blair Tickner only manages to parry it towards covers. A single is taken. This could have been a turning point for the Kiwis. 4 runs needed in 3 balls now.
19.2
.
Blair Tickner bangs this short and on off, Suryakumar Yadav tries to upper cut it, but misses it completely.
19.1
1
Blair Tickner bowls this short of a length and outside off, Hardik Pandya slashes hard at it, and gets a top edge, but the third man is much straighter and cuts it out. They cross.
Who will bowl the final over? Will it be the pacer Jacob Duffy or the part-time spinner Mark Chapman? Neither! It is Blair Tickner, who will bowl his first over of the game that too in the final over with the game on line. Can he defend 5 runs and become the hero?
18.6
1
Short of a length and on off, Hardik Pandya tries to pull it away, but gets a top edge as the ball goes behind the keeper. They cross. Hardik Pandya wants to come back for the second, but is sent back and rightly so. India need six runs in the last over now! One big hit and the game is theirs.