3rd T20I, Ahmedabad, February 01, 2023, 07:00 PM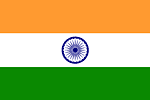 India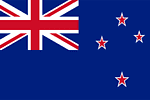 New Zealand
India beat New Zealand by 168 runs
Best Batsmen
R
B
4S
6S
SR
Man of the Match
Shubman Gill
Right then, that is is from this exciting series. The trophy is handed over to Hardik Pandya and the Indian team are posing for some pictures now. However, the cricket action continues for these two teams as we will see India next in the Border-Gavaskar Trophy. The first Test will start on 9th February at 9.30 am IST (4 pm GMT). For New Zealand, their next commitment will be a two-match Test series against England. The first Test will be played on 16th February from 6.30 am IST (1 pm GMT). Well, just so you don't forget you can join us early for the build-up of both these matches. See you then, take care and goodbye!
Hardik Pandya, the victorious skipper is also named the Player of the Series for his all-round show throughout. He starts by saying that he doesn't mind winning the Man of the Series. Adds that the real winners are the backroom staff and says that he has won it for them. Informs he always try to read the stuations and react accordingly. States that they have spoken about taking the challenges. Mentions they try to treat these decider games just like a normal match which might help them to perform under pressure in the coming future.
Without a doubt, it is Shubman Gill who wins the Man of the Match award. He says that it feels good when you practice and it pays off. Adds that he was backing himself to score big, but it did not happen in the Sri Lankan series and first two games in this series, but he is happy with his innings here. Mentions that before the match Hardik Pandya told him to play his game and different players have different techniques in hitting sixes. Ends by saying there is no fatigue and he is happy to play in all three formats.
Mitchell Santner, the skipper of New Zealand is in for a chat. He says that yes it was kind of disappointed but credit to India they played exceptionally well so far. Also says that Gill is in good nick and it is incredible to watch. Mentions they lost a lot of wickets in three or four overs which took the game away from them. Adds that they saw some pretty good wickets during the ODI series so if the wicket remains similar for the World Cup then it will surely be a tasty contest.
Stay tuned for the presentation...
Rahul Tripathi is in for a quick chat. He says that he was just looking to keep it simple and did not try to change his style. Adds that he would have liked to get some more runs, but says that at that moment they needed to use the Powerplay. Mentions that is a responsibility playing for India, but he has that freedom of playing his game and adapt according to the situation. Ends by saying that it was amazing to play in front of so many fans and is happy that they won the series
Earlier in the innings, Hardik Pandya opted to bat first after winning the toss and informed that they would like to put a huge total on the board. Well, they did just that thanks to the scintillating knock of Shubman Gill, who score his maiden ton in T20Is. Rahul Tripathi got the innings back on track after the loss of Kishan early on, which really allowed Gill to shift gear in the latter part of the innings. Eventually, it proved out to be way to much for the Kiwis, as India won the game by 168r uns.
India might've thought that they already have one hand on the trophy as they set-up a humongous target. Their bowlers though did not take a seat back but rather bowled with fire. It was the skipper, Hardik Pandya who lead the side from the front, as he drew first blood in the very first over. Arshdeep Singh shared the new ball with the skipper and struck twice. The Indian bowlers then kept of taking wickets for fun and took advantage of the scoreboard pressure on the Kiwis. Hardik Pandya was the star with his four-fer. Shivam Mavi also impressed in his short spell. He and Umran Malik returned with a brace as well.
Chasing 235 runs was never going to be easy but India made it even worse for the visitors. The Kiwis were under the pump right from the get go. Only Daryl Mitchell stood out in this dismal innings of his side. No other batter was even able to find their groove here and they ended up recording their third ever lowest total in T20Is. This young Kiwis side has a lot to work on and they will surely take the learning back from this enthralling series.
What a thrilling match! The Indian fans were made to celebrate in almost every over here as they kept on taking wickets. In the end, India dominate a series-decider at home and will keep their hands on the trophy here. The Kiwis could not put their game face on and got bundled out for just 66 runs.
12.1
W
OUT! TAKEN! It is all over for New Zealand! They have been bowled out for just 66 runs! Umran Malik bangs this short and on middle, Daryl Mitchell stays there and goes for the pull shot, but gets hurried and mistimes it in the air towards deep mid-wicket where Shivam Mavi runs forward, loses the sight of the ball, but in the end takes a brilliant diving catch. INDIA WIN BY 168 RUNS & TAKE THE SERIES 2-1!
11.6
.
Short of a length and on middle, Benjamin Lister defends it down the pitch.
Benjamin Lister is the last man in for New Zealand.
11.5
W
OUT! CAUGHT BEHIND! Hardik Pandya gets another wicket in his kitty. This time a pace-up delivery, short one, into the body. Blair Tickner lifts his front leg and tries to flick it away but only gets a top-edge on it. The ball lobs in front of the keeper. Ishan Kishan runs in and takes an easy catch.
11.4
.
Hardik Pandya now pulls his pace back and serves a bouncer, outside off. Blair Tickner tries to go after it but misses.
11.3
.
A full toss, on the body, Blair Tickner nudges it to short mid-wicket.
11.2
.
Blair Tickner stays back and blocks this length ball.