3rd ODI, Indore, January 24, 2023, 01:30 PM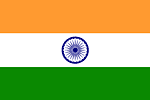 India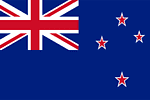 New Zealand
India beat New Zealand by 90 runs
Best Batsmen
R
B
4S
6S
SR
Man of the Match
Shardul Thakur
Right then, that is all we have from this entertaining ODI series. India have won it by a 3-0 margin and now it is time to move to a more fast-paced T20 format as we get ready for the three-match T20I series. The first T20I will be played at Ranchi and it will be played on the 27th of January. The action will start at 7 pm IST (1.30 pm GMT) and do not forget to join in for the build-up of that game. Till then, it's goodbye and cheers!
Rohit Sharma, the skipper of India says that in the last six games they have played, most parts of the game they have done well. Adds that they have been consistent both with the bat and ball and that is always rewarding. Mentions that they wanted to give chances to the players on the bench with Shami and Siraj not playing and says that though they had a good total on the board, feels that bowlers bowled well under pressure. Says that Shardul bowled brilliantly and adds that he is called a magician in the team. Also applauds Kuldeep Yadav and says that whenever he has given the ball to Kuldeep, he has delivered and he just needs to get more games under his belt. Credits Gill too for the way he performed and adds that Gill's ability to start afresh in every innings is quite good and also says that it means a lot to get the 30th century on a personal note. States that the Australia series would be a big challenge but they would be looking to give their best in that series.
Shubman Gill is the PLAYER OF THE SERIES for scoring 360 runs from 3 innings including one century and one double century. He says that it always feels nice to perform. Adds that he has not changed his approach and it is all about converting starts to big ones. Shares that he tries to play according to the situation and it is about how you can score against a particular bowler. Reckons that it was a good wicket to bat on and bowlers bowled really well on this wicket.
Shardul Thakur is the PLAYER OF THE MATCH. He says that he is well-liked by his teammates. Tells that everyone is here to play cricket and at some point, the opponent is going to come after him and it is important to believe in one's plans in such situations. Mentions that it is key to be ready to perform in any situation and signs off by saying that he enjoys batting.
Tom Latham, the skipper of New Zealand, says that the start with the ball wasn't good. Adds that to pull it back from there was a good effort. Reckons that to be bowled out inside 40 overs was where it went wrong for them. Feels that the guys who have been exposed in such conditions will help us in the World Cup. Also says that they are building a good depth. Ends by saying that he hopes his side can take learnings to the T20I series.
Time for the Presentation.
Hardik Pandya is in for a flash interview. He says that he always enjoys bowling with the new ball. Adds that it gives him satisfaction when he can swing the ball both ways. Feels that working on alignment has allowed him to swing the ball. Shares that his body is feeling wonderful and he was able to express himself in this series. Mentions that Shardul Thakur showed faith in him during their partnership. Ends by saying that he would like a challenging wicket with some grass on at this venue.
New Zealand, on the other hand, also had an inexperienced bowling attack and India took full advantage of it. At one point in time, India looked set to cross over 400 but the positive for the Kiwis from this game would be how they restricted India under 400. Three wickets each for their pacers, Tickner and Duffy but both were very expensive. With the bat, Conway was absolutely superb with a knock of 138 from 100 balls but he fought a lone battle as no designated batter could provide him support for a long time. The rest of the batters like Nicholls, Daryl Mitchell and Bracewell all got starts but they needed more than just starts to chase down a big total of 386 and unfortunately for the Kiwis they could not muster that in this game.
In the last four home series, India have managed to white-wash three opponents. West Indies first in 2022, followed by Sri Lanka and New Zealand in 2023.
India were put to bat by Latham after winning the toss on a very flat deck hoping that chasing would be easier under lights. India, however, have done very well while batting first in the last few games and they did it again in this game. They managed to put together a mammoth total courtesy of a 212-run opening stand with Rohit and Gill both smashing centuries. Hardik too provided the finishing touches with the bat and then backed it up with a wicket in the first over of Finn Allen. However, Conway and Nicholls stitched a nice century stand and it was Kuldeep Yadav who broke that partnership in the 15th over. Kiwis though were still going at a decent rate but Shardul Thakur, the man with a golden arm came up with a match-changing spell with three wickets in quick succession to break the backbone of this chase. Kuldeep and Chahal also finished with five wickets between them displaying their wicket-taking abilities again and overall, a convincing bowling performance from India on a flat deck despite the absence of Siraj and Shami.
India have whitewashed Kiwis in this three-match ODI series and this will give them a lot of confidence with the World Cup not too far away. They also go to the top of the ICC ODI rankings as they continue their dominance at home. New Zealand, on the other hand, would feel that they have not performed to their potential in this series and need to get back to the drawing board to tackle Indian conditions better when they come back here for a marquee event later in the year.
Yuzvendra Chahal 43/2(7.2)
41.2
W
OUT! CAUGHT! THAT'S IT! India win by 90 runs and clinch the series 3-0! Yuzvendra Chahal serves this one fuller at the stumps, Mitchell Santner clears his front leg to slog it across the line. Does not get it from the middle part of the bat and holes out to Virat Kohli at deep mid-wicket who does the rest.
41.1
.
Tossed up, short and outside off, Mitchell Santner thinks its too wide and leaves it alone.
40.6
1
DROPPED! Flatter and quicker on off, Mitchell Santner goes for a hoick but gets it from the outer part of the bat. The ball flies straight to point where Suryakumar Yadav fails to hang onto it. Santner takes a single and retains the strike.
40.5
4
FOUR! Short and angling into the batter, Mitchell Santner swats this one along the ground. Gets it right between long on and deep mid-wicket for a boundary.
40.4
.
Full and at the pads, Mitchell Santner slogs across the line but gets hit on the back leg.
40.3
4
FOUR! Flighted, slower and full outside off, Mitchell Santner goes for a mighty heave but gets an outside edge that towards the third man fence for a boundary.