5th T20I, Bengaluru, December 03, 2023, 07:00 PM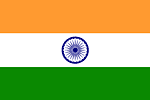 India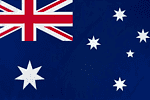 Australia
India beat Australia by 6 runs
Probable Playing XI
India: Suryakumar Yadav(c), Shreyas Iyer, Rinku Singh, Ruturaj Gaikwad, Yashasvi Jaiswal, Axar Patel, Jitesh Sharma†, Avesh Khan, Mukesh Kumar, Arshdeep Singh, Ravi Bishnoi.

Australia: Travis Head, Tim David, Matthew Short, Aaron Hardie, Matthew Wade(c)†, Ben McDermott, Josh Philippe, Jason Behrendorff, Ben Dwarshuis, Nathan Ellis, Tanveer Sangha.
RECENT PERFORMANCE
W

IND Won By 6 runs

W

IND Won By 20 runs

L

AUS Won By 5 wickets

W

IND Won By 44 runs

W

IND Won By 2 wickets
L

IND Won By 6 runs

L

IND Won By 20 runs

W

AUS Won By 5 wickets

L

IND Won By 44 runs

L

IND Won By 2 wickets
PLAYER PERFORMANCE
Batsmen
Matthew Wade
BAT SR: 166.9 | BAT AVG: 47.8
Very Good
Travis Head
BAT SR: 147.3 | BAT AVG: 23.9
Very Good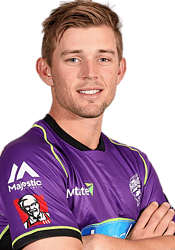 Ben McDermott
BAT SR: 122.9 | BAT AVG: 21.4
Good
Josh Philippe
BAT SR: 106 | BAT AVG: 14.1
Very Bad
Tim David
BAT SR: 156.6 | BAT AVG: 28
Neutral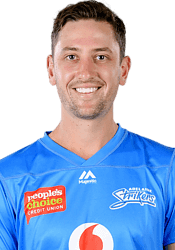 Matthew Short
BAT SR: 140 | BAT AVG: 21
Neutral
Bowlers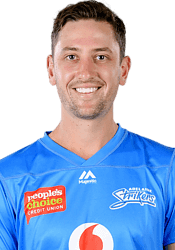 Ben Dwarshuis
BOWL SR: 17.5 | BOWL AVG: 23.2
Good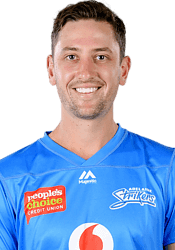 Nathan Ellis
BOWL SR: 22.8 | BOWL AVG: 34.6
Bad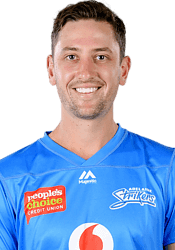 Tanveer Sangha
BOWL SR: 16 | BOWL AVG: 24.8
Good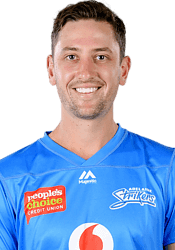 Jason Behrendorff
BOWL SR: 19 | BOWL AVG: 23.5
Neutral
Batsmen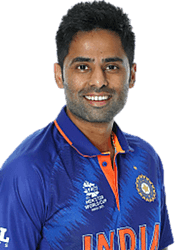 Suryakumar Yadav
BAT SR: 157.1 | BAT AVG: 39.9
Very Good
Ruturaj Gaikwad
BAT SR: 153.6 | BAT AVG: 61.4
Very Good
Yashasvi Jaiswal
BAT SR: 166.5 | BAT AVG: 38.7
Very Good
Rinku Singh
BAT SR: 166.5 | BAT AVG: 75.6
Very Good
Jitesh Sharma
BAT SR: 174.8 | BAT AVG: 25.4
Neutral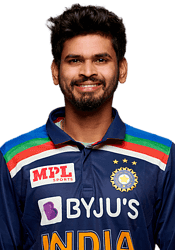 Shreyas Iyer
BAT SR: 0 | BAT AVG: 0
None
Bowlers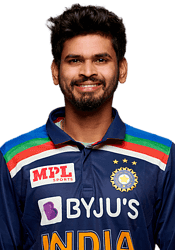 Ravi Bishnoi
BOWL SR: 16 | BOWL AVG: 20.4
Very Good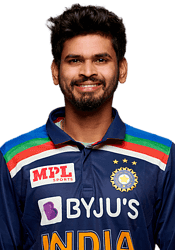 Mukesh Kumar
BOWL SR: 35.8 | BOWL AVG: 56.4
Very Bad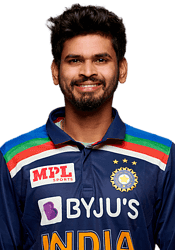 Arshdeep Singh
BOWL SR: 19.6 | BOWL AVG: 30.8
Bad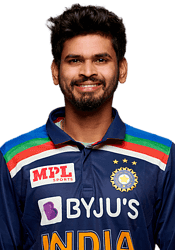 Avesh Khan
BOWL SR: 20.4 | BOWL AVG: 31.7
Neutral
Man of the Match
Axar Patel
Right then, that is it from this exciting T20I series where India win it 4-1 while Australia take a lot of learnings from it. The trophy has been handed over to Suryakumar Yadav and the whole team joins him and lifts it up in celebration. The Men in Blue now travel to South Africa for their tour and first up will be a three-match T20I series. The first game will be played on 10th December, Sunday at 7.30 pm IST (2 pm GMT) while most of the Australian players will join their respective teams for the Big Bash League 2023. That tournament will begin on 7th December, Thursday and the first game starts at 1.45 pm IST (8.15 am GMT), but as you know, you can always join us early for all the build-up. Until then, cheers and goodbye!
Suryakumar Yadav, the victorious skipper of India says that it was a hard-fought series. Adds that the boys were commendable and they wanted to be fearless and the results shows that. Tells that on this ground, you usually sees 200 chased down easily but when they got to 160, they knew that the game was on.
Ravi Bishnoi is the PLAYER OF THR SERIES for his brilliant performance efforts with the ball. He says that in the first game he didn't bowl to his potential. Adds that he tries to keep it simple by bowling stump-to-stump. On the South Africa series, he says that it is a completely different wicket so it will be a different challenge for him and will try to adapt as quickly as he can.
Axar Patel is the PLAYER OF THE MATCH for his excellent all-round performance. He says that it was fun as in the first four games, there was dew but none here and he knew that this was his type of wicket. Tells that he was not in rhythm while batting but is happy to contribute with the bat. Says that he enjoys the partnership with Ravi Bishnoi as they also play for Gujarat and hope this continues on.
Matthew Wade, the captain of Australia says that they bowled really well and they had to chase a total that was well within their reach but it wasn't meant to be. Adds that his role projecting toward the World Cup is going to be down the order with the likes of Tim David, trying to take the team over the line. Adds that it would have been nice to get the result here and make it 3-2. Mentions that Ben McDermott was able to turn things around from the last match and the performances of the likes Jason Behrendorff and Tanveer Sangha is a big positive that they will take back home.
Shreyas Iyer and Arshdeep Singh are down for a chat. Iyer starts by saying that he is elated to see everyone chipping in and contributing to the team's win. Adds that when Arshdeep was bowling the final over, he could see the calmness. Arshdeep chips in and says that till the last over, he thought he gave away too many runs but he got one more chance, and thankfully, he was able to perform. Mentions that there wasn't much going on in his mind and Suryakumar Yadav told him whatever happens is fine and the batters did well to get runs on the board. Iyer adds that his idea was to go boom, boom from the start but once three wickets fell, he had to change his mindset a bit and they were able to do well together as a team. Reckons they did well to get to 160 and defend it as well. Arshdeep ends by saying that according to the standards they have set as a bowling unit, he wasn't even near par and will look to come back stronger.
Earlier in the game, after being asked to bat first, India posted a decent total on this tricky wicket with an excellent half-century from Shreyas Iyer and some late blitz from Axar Patel. Yashasvi Jaiswal and Jitesh Sharma also contributed with some crucial runs. Ben Dwarshuis and Jason Behrendorff ended up with a couple of wickets for Australia while Aaron Hardie, Nathan Ellis, and Tanveer Sangha chipped in with one each. They would have been happy with their bowling effort and for most of their chase was in control but an exceptional last over from Arshdeep Singh stopped them on their tracks and they travel back home with just a solitary win in this series.
India, on the other hand, will be happy with the fight shown by their bowlers. At first Travis Head did trouble them a bit, but once Ravi Bishnoi got rid of him, they came back strong in the game. It was the spin duo of Bishnoi and Axar Patel that kept the batters quiet and also picked up three wickets among themselves. The pacers were targetted but Mukesh Kumar turned the game on its head in the 17th over by picking up two wickets on consecutive balls but Avesh Khan released all the pressure by giving away 15 runs in the next over. The equation was simple for Australia as they needed 10 runs in the last over. Arshdeep Singh who conceded 37 runs in his first three overs was trusted with the responsibility and he kept his nerves turned out to be the hero for the Men in Blue in front of an exceptional Bangalore crowd.
Australia lost Josh Philippe quite early but still managed to get to a quick-fire start with some fireworks from Travis Head. They managed to breach the 50-rub mark inside the Powerplay before Head was dismissed. Aaron Hardie could not make much impact but Ben McDermott along with Tim David stitched up a crucial 47-run stand. As the asking rate was creeping up, David lost his wicket trying to go big and it started a bit of a collapse for the Aussies as they went from 102/4 to 129/7. Between all this, McDermott registered an excellent half-century but couldn't finish the job for his team. After that, Matthew Wade took the matter in his own hands and for all money looked like he will take his side home, but it was just not their night and they fell short by 6 runs.
Arshdeep Singh, you beauty! He has done it for India with one of the best last overs while defending a target. A game full of twists and turns finally goes in the favour of the hosts. Australia will be disappointed as they were in control of this match most of the times but once again just could not get over the line as the Men in Blue take the series 4-1.
19.6
1
What a final over from Arshdeep Singh and India have stolen it at the death! Nails yet another yorker on the stumps, Jason Behrendorff backs away and jams it out on the off side. The batters get across for one but the crowd erupts as India win by 6 runs and seal the five-match series 4-1!
19.5
1
Oh, would you believe it? Nathan Ellis has absolutely clobbered that one but into the umpire at the other end and a certain boundary is stopped. This is full and straight, Ellis drills it back to the bowler who gets a bit of a right hand on it. The ball deflects away a bit and goes into the umpire who himself was trying to get out of the way. Nothing anyone can do there and it will only be a single. Game over now for Australia.
19.4
1
Comes from around the wicket now and bows it full around off, Jason Behrendorff stays deep and looks to heave it away but gets it off the inner half of the bat to mid-wicket. Just the single then.
Jason Behrendorff is the next man in. He needs to get a boundary here to release some pressure.
19.3
W
OUT! CAUGHT! Straight to the man and India now have one foot over the line here. Arshdeep Singh serves it full again on off stump, a bit in the slot and Matthew Wade decides to sweep this one over the long on fence. Wade can't get under it and ends up hitting it down the throat of Shreyas Iyer at the long on fence. Iyer makes no mistake and Wade walks back still thinking about that wide call. 10 needed off 3 balls now.
19.2
.
Arshdeep Singh holding his nerve here as he nails the perfect yorker around off stump. Matthew Wade can't get under it and can only jam it out back on the deck.
19.1
.
Nails the bumper does Arshdeep Singh, around off and at over 137 clicks, zipping off the deck. Matthew Wade tries to take it on and misses but is livid about not getting the wide call for height. The replays do show that it was over head height.