4th T20I, Raipur, December 01, 2023, 07:00 PM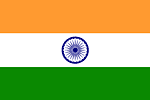 India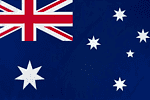 Australia
India beat Australia by 20 runs
Probable Playing XI
India: Suryakumar Yadav(c), Shreyas Iyer, Rinku Singh, Ruturaj Gaikwad, Yashasvi Jaiswal, Axar Patel, Jitesh Sharma†, Deepak Chahar, Avesh Khan, Mukesh Kumar, Ravi Bishnoi.

Australia: Travis Head, Tim David, Matthew Short, Aaron Hardie, Matthew Wade(c)†, Ben McDermott, Josh Philippe, Jason Behrendorff, Ben Dwarshuis, Chris Green, Tanveer Sangha.
RECENT PERFORMANCE
W

IND Won By 6 runs

W

IND Won By 20 runs

L

AUS Won By 5 wickets

W

IND Won By 44 runs

W

IND Won By 2 wickets
L

IND Won By 6 runs

L

IND Won By 20 runs

W

AUS Won By 5 wickets

L

IND Won By 44 runs

L

IND Won By 2 wickets
PLAYER PERFORMANCE
Batsmen
Matthew Wade
BAT SR: 160 | BAT AVG: 43.4
Very Good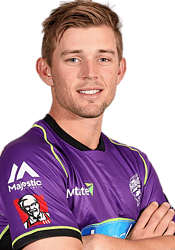 Ben McDermott
BAT SR: 127.5 | BAT AVG: 19.6
Very Good
Travis Head
BAT SR: 141.5 | BAT AVG: 23
Very Good
Josh Philippe
BAT SR: 103.8 | BAT AVG: 13.5
Very Bad
Tim David
BAT SR: 161.3 | BAT AVG: 28.6
Good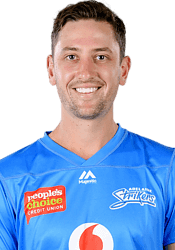 Matthew Short
BAT SR: 148.1 | BAT AVG: 26.8
Neutral
Bowlers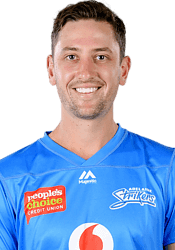 Ben Dwarshuis
BOWL SR: 16.2 | BOWL AVG: 19.9
Bad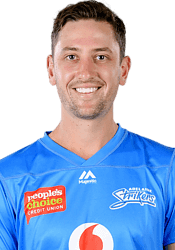 Tanveer Sangha
BOWL SR: 17.1 | BOWL AVG: 27.6
Bad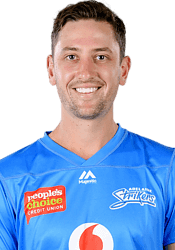 Chris Green
BOWL SR: 17.5 | BOWL AVG: 19
Neutral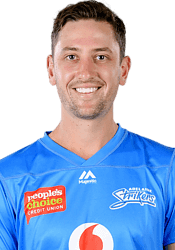 Jason Behrendorff
BOWL SR: 20.7 | BOWL AVG: 26.1
Neutral
Batsmen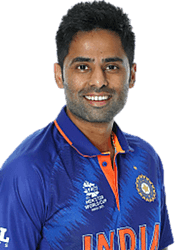 Suryakumar Yadav
BAT SR: 157.8 | BAT AVG: 47
Very Good
Ruturaj Gaikwad
BAT SR: 158.1 | BAT AVG: 71.2
Very Good
Rinku Singh
BAT SR: 161 | BAT AVG: 70.2
Very Good
Jitesh Sharma
BAT SR: 169.1 | BAT AVG: 26.1
Good
Yashasvi Jaiswal
BAT SR: 170.5 | BAT AVG: 34.7
Neutral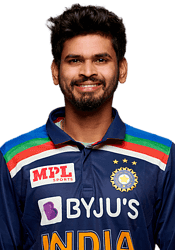 Shreyas Iyer
BAT SR: 0 | BAT AVG: 0
None
Bowlers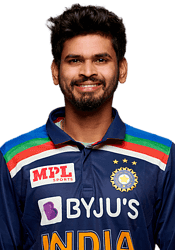 Deepak Chahar
BOWL SR: 13.8 | BOWL AVG: 19.7
Very Good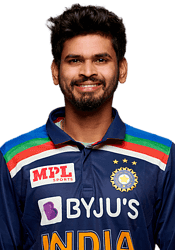 Ravi Bishnoi
BOWL SR: 15 | BOWL AVG: 19.5
Very Good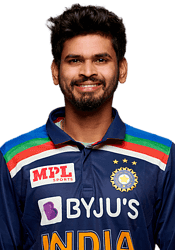 Mukesh Kumar
BOWL SR: 28.8 | BOWL AVG: 45
Very Bad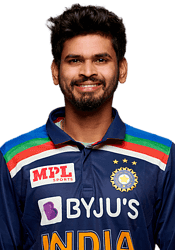 Avesh Khan
BOWL SR: 19.8 | BOWL AVG: 32.3
Neutral
Man of the Match
Axar Patel
Right then, that is it from this game and we will not get a decider. But, we do have one more game left in this series and it is an important one as there aren't that many T20Is before the T20 World Cup in about six months. It is also a great platform for players of both sides to put their best foot forward and make a case for the future. The fifth and final T20I will be played on Sunday, the 3rd of December at the M.Chinnaswamy Stadium in Bengaluru and will begin at 7 pm IST (1.30 pm GMT). Our build-up though will begin a lot sooner, so, do join us then. Cheers!
Axar Patel is the Player of the Match for his sensational spell of bowling. Axar says that he tried a bit of flight and turn when he was home. He knew that the ball was coming off well from the hand and says that it does create a bit of doubt when you lose a match despite the effort. Axar states that dew played a part in the series and it was important to bowl stump to stump. He intends that it is important to be brave and execute the plans irrespective of any fear of being whacked by the batters [especially against left-handers]. Axar highlights that it is important to innovate. People do watch videos and try to learn from players. So, he wished to try the slower ones in a match and see how things unwind. Doing in practice is a different aspect but when one can execute the plans practically in a high-profile contest, it boosts the confidence
Suryakumar Yadav, the captain of India starts by chuckling that other than the toss, everything went well and on a serious note, says that boys showed character which is more important. Adds that they spoke in the meeting before the game to go out and express themselves. Says that he always loves to put Axar Patel under pressure and give him the final over but on a serious note, it was great to see him perform the way he did in the middle phase. Mentions that no matter what the opposition requires in the final five overs, the plan was to bowl yorkers and is very happy with the performance.
The Australian captain, Matthew Wade says they did not play spin very well. Adds they lost too many wickets in the middle and that left Tim David with a lot to do on his own. Mentions that maybe they could've done better against spin. He adds that they failed to do what was needed. Says that Ben Dwarshuis was quite good with the ball as well as Jason Behrendroff. Adds that established guys like  Ben McDermott and Josh Phillipe will be getting another chance in the next game. He highlights the T20 World Cup in the timeline and it would be a great opportunity to strengthen the team.
The Presentation ceremony...
Ravi Bishnoi is down for a quick chat. He says that he tried to make the most of the opportunities he got. He adds that he is happy with the way he bowled in this series and hopes to continue his form and mentions that he liked how the team played together. He then goes on to appreciate his bowling coach for backing him and always trusting his plans.
Earlier in the game, Matthew Wade won the toss and opted to bowl first yet again. The wicket seemed like a belter yet again but with no dew coming into play, it was difficult for new batters to just come in and play their shots. Yashasvi Jaiswal up top was brilliant for India and Ruturaj Gaikwad yet again played the anchor role. India did crumble in the middle phase and right at the death as well but between those two spells, Rinku Singh and Jitesh Sharma played fiery knocks to take India past the 170-run mark. It was a decent bowling display from Australia with Jason Behrendorff doing well yet again but the likes of Aaron Hardie and Tanveer Sangha came into their own and Ben Dwarshuis managed to pick up three wickets, closing out the first innings pretty well in the process. Coming to the chase, the inexperience of the Aussie batters against the spinners was evident and they fell short of the target by 20 runs.
Australia have been dealt a fatal blow here and their hopes of making a comeback in the series are over. They had a challenging total to gun down but Travis Head gave them the perfect start. Josh Philippe then played a poor shot which handed the opposition an early breakthrough and suddenly, the floodgates opened for India. Head and Aaron Hardie were the next to fall and after a shaky stand between Ben McDermott and Tim David, Australia lost a couple of quick wickets. Matthew Short also had a small contribution but it was a case of too many top-order batters playing in the middle order. Skipper Matthew Wade played another quickfire cameo but it was a bit too late and needed batters above him to do more.
India had a decent total on a surface that was devoid of dew but still needed early wickets. Deepak Chahar was put to the sword by Travis Head and it required an early change in bowling to pick up the first wicket. Once Ravi Bishnoi got the breakthrough, he along with Axar Patel bowled well in tandem and had Australia in a spot of bother. However, the introduction of pacers let the grip slip a bit but Axar came back and bowled brilliantly, finishing with three wickets in total. The pacers too managed to pick up a few wickets at the death and ensured that there were no hiccups.
Signed, sealed and delivered! India have successfully defended 174 runs and have clinched the five-match T20I series 3-1 with a game remaining. It was a competition between two sides who were testing their bench strength and Australia mostly had players who have hardly played in such conditions but the young Indian side has put on a fine display.
In over# 20
1
0
6
1wd
2
0
0
Avesh Khan 33/1(4)
19.6
1
Full-toss at the woods. Wade miscues the hack towards Yashasvi Jaiswal at deep mid-wicket for a single. INDIA WIN THE SERIES with a game in hand. Maiden national captaincy stint for Suryakumar Yadav turns out successful! Raipur roars and the fireworks govern the night sky as series tally reads 3-1 now.
19.5
.
No run. Full at the middle and leg. Wade flicks it towards deep mid-wicket's left and avoids a run.
19.4
6
SIX! BANG! This came a bit too late for Matthew Wade and Australia. Full at the middle and leg peg line. The southpaw sat there and broomed it off the middle of the bat over the deep backward square leg ropes.
19.4
1wd
Wide! Full and down the leg stump. Called a wide.
19.3
2
Almost a yorker at the stumps. Wade digs it past extra cover. Shreyas Iyer takes time to pluck the ball and the duo runs for a couple.
19.2
.
No run. Another dot ball and this should be it for India. Unless any extras. Full and around the off. The batter mistimes the slog towards long off and does not run.
19.1
.
Low full-toss at the middle stump. Wade smacks across and mistimes it to deep mid-wicket. Wade avoids to cross over.