3rd Test, Indore, March 01, 2023, 09:30 AM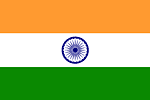 India
109/10
(33.2ov)
& 163/10
(60.3ov)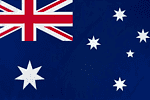 Australia
197/10
(76.3ov)
& 78/1
(18.5ov)
Australia beat India by 9 wickets
Best Batsmen
R
B
4S
6S
SR
Man of the Match
Nathan Lyon
Right then, that is from this enticing third Test between India and Australia. The hosts had the chance to confirm their place in the WTC Final, but they failed to take it, and the Aussies registered their first win of the series. However, the action in the Border-Gavaskar Trophy continues as both teams meet for the fourth and last Test at the Narendra Modi Stadium in Ahmedabad, with a lot at stake for the hosts. The action on Day 1 will begin on the 9th of March at 9.30 am IST (4 am GMT), but as you know, you can join us early for all the build-up. Until then, cheers and goodbye!
Nathan Lyon is the PLAYER OF THE MATCH for his 11 wickets in this Test. He says that it has been a remarkable Test series and he is proud that he could contribute to get their first win in the series. Adds that if you believe in your best ball, you will get success on wickets like these. Tells that he feels lucky to have bowled and gotten success against some of the best batters like Virat Kohli and Cheteshwar Pujara and he always enjoys the challenge.
Steven Smith, the victorious skipper of Australia says everything was bang on apart from losing the toss. Adds that all the bowlers contributed well and kept taking wickets on a regular basis and then when the team came out to bat, the partnership between Usman Khawaja and Marnus Labuschagne was amazing. Mentions that in the second innings, India were going well but Nathan Lyon and bowlers scalped wickets on a regular basis and that helped them to restrict them to as low as they could and this morning the attack by Head and Marnus won them the game so all in all really happy with the game. On his captaincy, he speaks that he felt really good captaining in these conditions after Pat Cummins flew back, the team responded really well to the hiccups from the earlier games and stood up for each other.
Rohit Sharma, the captain of India says that there were a lot of things that did not go their way. Adds that they were not up to the mark with the bat and knows the importance of putting runs on the board in the first innings which they did not. Tells that when Australia took a lead of 90 odd runs, it was on them to produce another good batting performance but they only managed to set a target of 76 which was always going to be difficult to defend. Mentions that this pitch was the hardest to bat on but credits Lyon for his bowling effort and says they were not brave enough. Tells that they will look to play well in the last Test. Ends by saying that things will not go always as you expect, but you will need to learn from them.
Travis Head is up for a quick chat. He says he was just trying to take a step at a time as on this wicket anything could happen. Adds it feels really nice to contribute and the team has helped him a lot to score handsomely. Says that he thinks the team has been doing well throughout the series just that the result hasn't fallen into their court before today. On his partnership with Marnus Labuschagne, he says that they both were calm after the first wicket but that wicket gave them more options in the field to score freely as India felt they had a chance with close-in fielders. Head closes by saying the ball change was not followed by any messaging it was just that they knew the new ball would take some time to grip and they attacked at the right moment.
India were always playing catch-up in this Test and came out to bat for the second time in the hope of a better performance. However, things did not go as expected, and it was only Cheteshwar Pujara who fought a lone battle, scoring a fifty as well. The turning points were the stunning catches from Usman Khawaja and later in Day 2, their skipper, Steven Smith, getting rid of Shreyas Iyer and Pujara respectively, which helped them restrict the hosts to a fairly low total. Nathan Lyon shone with the ball once again with eight wickets. A total of 30 wickets fell on Day 1 and Day 2 combined, and Australia were set a target of 76 when they strided out to the middle on Day 3 to get their first win of the series and they got there with ease in the end.
In reply, Usman Khawaja led the charge for Australia and scored a brilliant fifty. He was well supported by Marnus Labuschagne, who was lucky to be out in the middle as he got dismissed for a duck, but Ravindra Jadeja overstepped. Both of them stiched up a crucial 96-run stand. They ended Day 1 with a lead of 47 runs. Cameron Green and Peter Handscomb extended their lead on Day 2, but they once again suffered a collapse as they lost their last six wickets for just 11 runs. The decision of Rohit Sharma to bowl Ravichandran Ashwin and Umesh Yadav in tandem worked out as they picked up three wickets each while Jadeja got all four on Day 1. The Aussies took a lead of 88 runs, which looked significant on this wicket.
After winning the toss, Rohit Sharma had no doubts and elected to bat first, but that decision soon proved to be a wrong one as the pitch turned out to be very tricky, with the ball turning a lot, which made it really hard for the batters. Mitchell Starc had Rohit out twice in the very first over of the match, but Australia decided not to review them, which did not cost them much in the end. Some contributions from Shubman Gill, Virat Kohli, and Srikar Bharat and a few lusty blows in the end from Umesh Yadav took them to a total of 109 in their first innings. Matthew Kuhnemann was the star of the show for the Aussies with his maiden five-wicket haul in Tests.
Australia did suffer a scare when they lost Usman Khawaja on the second delivery as Ravichandran Ashwin gave some hopes to the hosts. The Indian spinners then bowled well for the first ten overs keeping the score to just 13. But once, they decided to change the ball, it was all Australia as Travis Head and Marnus Labuschagne changed their approach and took on the bowlers and got them over the line quite comfortably in the end. Steven Smith was really impressive as the stand-in skipper for them, and his bowling changes and field adjustments were right on point. The Aussies outplayed India except for the first session on Day 2, and they thoroughly deserve this victory. This will also give them a massive boost in confidence going into the fourth and final Test, and they know that if they get a result there, they can cast some doubt on India's qualification for the World Test Championship Final.
A fine victory for Australia! They have managed to get their first win of the series and makes it 2-1 which also means that they confirm their place in the World Test Championship Finals. India will need to go back to the drawing board and focus a bit on their batting to make a comeback in the next Test.
Ravichandran Ashwin 44/1(9.5)
18.5
4
FOUR! Australian victory signed and sealed here with a boundary. Fuller around middle, Marnus Labuschagne slogs this towards mid wicket for a boundary. AUSTRALIA WIN BY 9 WICKETS!
18.4
.
Fuller and on off, Marnus Labuschagne defends this off the front foot.
18.3
.
Fuller and in middle, Marnus Labuschagne looks to slog this but gets hit on his pads.
18.2
1
Tossed up around off, Travis Head guides this to point for a single.
18.1
4
Four! Fuller and on middle, Travis Head dances down the track and smashes this past Ashwin for a boundary down the ground.
17.6
4
FOUR! Brilliantly struck by Marnus. Short in length around pads, Marnus Labuschagne pulls this to deep square leg for a boundary. Australia inches closer to victory.