3rd T20I, Guwahati, November 28, 2023, 07:00 PM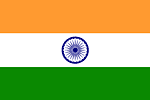 India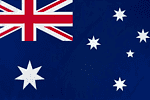 Australia
Australia beat India by 5 wickets
Win Projections to be updated soon
Probable Playing XI
India: Suryakumar Yadav(c), Rinku Singh, Ruturaj Gaikwad, Yashasvi Jaiswal, Tilak Varma, Axar Patel, Ishan Kishan†, Avesh Khan, Prasidh Krishna, Arshdeep Singh, Ravi Bishnoi.

Australia: Travis Head, Tim David, Marcus Stoinis, Glenn Maxwell, Aaron Hardie, Matthew Wade(c)†, Josh Inglis, Kane Richardson, Jason Behrendorff, Nathan Ellis, Tanveer Sangha.
RECENT PERFORMANCE
W

IND Won By 6 runs

W

IND Won By 20 runs

L

AUS Won By 5 wickets

W

IND Won By 44 runs

W

IND Won By 2 wickets
L

IND Won By 6 runs

L

IND Won By 20 runs

W

AUS Won By 5 wickets

L

IND Won By 44 runs

L

IND Won By 2 wickets
PLAYER PERFORMANCE
Batsmen
Matthew Wade
BAT SR: 145.7 | BAT AVG: 40.2
Very Good
Tim David
BAT SR: 171 | BAT AVG: 39.6
Very Good
Travis Head
BAT SR: 133 | BAT AVG: 21.3
Very Good
Glenn Maxwell
BAT SR: 172.3 | BAT AVG: 26.2
Good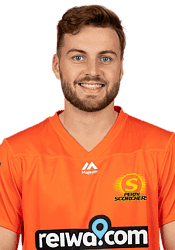 Josh Inglis
BAT SR: 159 | BAT AVG: 33
Good
Bowlers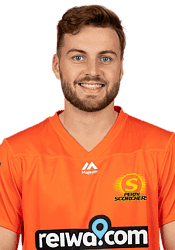 Kane Richardson
BOWL SR: 20.9 | BOWL AVG: 24.9
Good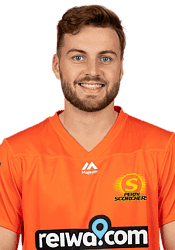 Jason Behrendorff
BOWL SR: 20.2 | BOWL AVG: 28.7
Neutral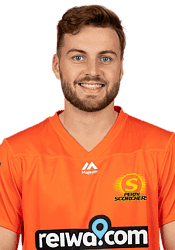 Nathan Ellis
BOWL SR: 19 | BOWL AVG: 28.7
Neutral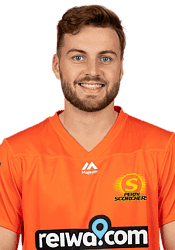 Tanveer Sangha
BOWL SR: 0 | BOWL AVG: 0
None
Batsmen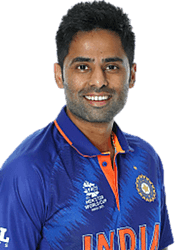 Suryakumar Yadav
BAT SR: 157.7 | BAT AVG: 43.4
Very Good
Ishan Kishan
BAT SR: 144 | BAT AVG: 31.1
Very Good
Yashasvi Jaiswal
BAT SR: 167.1 | BAT AVG: 39.6
Very Good
Rinku Singh
BAT SR: 161 | BAT AVG: 70.2
Very Good
Tilak Varma
BAT SR: 138.8 | BAT AVG: 35.2
Good
Ruturaj Gaikwad
BAT SR: 153.3 | BAT AVG: 52.6
Neutral
Bowlers
Ravi Bishnoi
BOWL SR: 15 | BOWL AVG: 19.1
Very Good
Arshdeep Singh
BOWL SR: 19.6 | BOWL AVG: 29.9
Bad
Avesh Khan
BOWL SR: 18 | BOWL AVG: 28.6
Good
Prasidh Krishna
BOWL SR: 0 | BOWL AVG: 0
None
Man of the Match
Glenn Maxwell
Right then, Glenn Maxwell has handed Australia a big lifeline before taking off for home but India are still one win away from sealing the series. The fourth T20I will be played at the Shaheed Veer Narayan Singh International Stadium in Raipur on Friday, the 1st of December. The game will begin at 7 pm IST (1.30 pm GMT) but our build-up will start a lot sooner. Do join us then. Till then, take care and goodbye!
Glenn Maxwell is the PLAYER OF THE MATCH in his 100th T20I match for his unbelievable knock. Maxwell says that it all went pretty fine pretty quickly and once the dew sets in, it gets difficult to bowl the yorker and just tried to keep wickets in hand till the final over to give themselves a chance. Adds that he knew, Axar Patel had one over left and that meant Matthew Wade needed to be out there to take him on and the way he controlled the other end, allowed him to play his role.
Australia's skipper, Matthew Wade says that you don't get much better than that and it was hard work to get over the first 20 overs given Kane Richardson's injury and then Glenn Maxwell just put on a show. Adds that he wasn't overly confident and was pretty grumpy when Maxwell conceded 30 runs but he did more than a stellar job to get them over the line. Adds that unfortunately, Kane injured himself and he was an over-short and had to toss the ball to Maxwell but it didn't work out. Says that they really needed this win, especially with the big guns going off and the young guys coming into the team for the remainder of the series.
The Indian captain, Suryakumar Yadav chuckles that they needed to get Glenn Maxwell out quickly but says, on a serious note, defending 222 in very dewy conditions, you have to give something to the bowlers. Mentions that there was heavy dew in the last game as well but with 222 on the board, the opposition was always in play. On Axar Patel bowling at the death, he says that he has experience bowling the 19th and 20th overs, so, he went with the experience even with the dew. On Ruturaj Gaikwad, he says that the way he batted was phenomenal to watch.
The Presentation ceremony...
Jason Behrendorff is down for a quick chat. The lanky pacer expresses that it was a remarkable game of cricket and there were not too many words at that moment. It's a happy hunting ground. It would be excellent if he could've got some wickets apart from that impressive economy. He adds that they're looking for a series victory and always look to give their best and wish to take the momentum to the next game. On asking if he would like to pass on a Player of the Match trophy to Glenn Maxwell provided he earns it, he agrees. The pacer heaps praise on Glenn Maxwell by stating that he is unbelievable and to get a century on his 100th T20I game is special. Behrendorff agrees on the point that bowlers do go for runs every now and then and it's a bit harsh.
Earlier in the game, Matthew Wade won the toss and elected to bowl first again but got the start with the ball this time around. However, after the early wickets, Suryakumar Yadav and Ruturaj Gaikwad stitched together a quick partnership and so did Tilak Varma and Gaikwad after the fall of the skipper. In the latter half of the first innings, Ruturaj Gaikwad simply went into beast mode and notched up a sensational ton, propelling India to a very big total yet again. For Australia, Jason Behrendorff returned to the side and showed his class, conceding just 12 runs in his four overs in a match where the average economy was over 11 runs in an over. Nathan Ellis was pretty decent as well but the rest of the pack went for plenty. Coming to the chase, Australia had a decent first 10 overs but at the death, they pulled off something miraculous and now have a chance of squaring it all up in the next game.
India, at the halfway point, surely would have thought that they had done enough with that big flourish with the bat but one man has torn them apart. The pacers up top were sluggish to start with but the likes of Avesh Khan and Ravi Bishnoi brought a bit of control back for the hosts with quick wickets. Bishnoi remained a threat through the middle phase and picked up another wicket and Axar Patel too bowled fairly well apart from that difficult penultimate over. Arshdeep Singh went the distance and so did the star at the death from the previous game, Prasidh Krishna and he was hammered for 68 runs in just four overs, including the 23-run final over. India still have the lead in the series but will seriously need to tighten things up with the ball.
A run chase that had everything in it and it all started with Glenn Maxwell conceding 30 runs in the final over of the first innings. That over seemed a disastrous one for the Aussies but did more than a bit to galvanize Maxwell with the bat. With 223 required for the win, Australia started off strongly with both Travis Head and Aaron Hardie getting early boundaries away. Between overs 4 and 7, Australia lost three wickets and were 68/3 at that point but then came Maxwell. Marcus Stoinis at the other end struggled a lot but Maxwell kept on finding the fence at will. With Stoinis and then Tim David departing in quick succession, skipper Matthew Wade came out to support Maxwell. Wade didn't quite get started strongly but did notch up a few important hits right at the death and Maxwell just took apart Prasidh Krishna in the final over to not just seal a fourth T20I century but also a huge, huge win for his side.
Madness, absolute madness in Guwahati, and 'THE BIG SHOW' has written his name all over this game! Australia are alive and kicking in the series now and Maxwell has his final match of the tour a thoroughly memorable one.
19.6
4
FOUR! Glenn Maxwell finishes off in style and Australia stays alive in this T20I series. What a humdinger! Full and around the off stump line. Undercooks the attempted yorker and the right-handed batter tonks it down the ground over the bowler's head for a four. A magnificent knock from the Big Show, that too in his 100th T20I game, seals the deal in Guwahati for the visitors.
A big discussion going on between the bowler, the captain and a few of the other players including the keeper. Prasidh Krishna under immense pressure here!
19.5
4
FOUR! Glenn Maxwell races to his record-equalling fourth T20I century with a four. A full toss at the stumps. Maxwell tries to smoke it over the deep mid-wicket region but fails just short of the ropes. Eventually, it's a four towards deep mid-wicket region. The TV umpire checks for a no-ball for elevation but seems okayish.
19.4
4
FOUR! Glenn Maxwell is turning the game on its head. Banged into the pitch around the fourth stump line. The batter waited for it, looked to slap but immediately changed his mind and sliced it towards deep backward point for a four.
19.3
6
SIX! IT'S A BIG SHOW IN GUWAHATI! Length and outside the off stump line. Width on offering outside the off. Glenn Maxwell goes deep inside the crease and sways it over the deep cover-point fielder for a six. Rinku Singh at the edge of the boundary ropes could only watch it sail over.
19.2
1
In the air and just short of sweeper cover. Full and wide outside the off, angled across the southpaw. Wade mistimes the slice and gets just a single.
19.1
4
FOUR! Perfect start to the final over for the Aussies! Short ball, off-cutter over the middle and leg. Wade middles the swivel pull over the backward square leg region for a four.
Prasidh Krishna to bowl the final over. It is going right down to the wire. Can Krishna defend 20 runs? Let's find out. Also, due to the slow over rate India have one less boundary rider which could make a massive difference.