3rd ODI, Rajkot, September 27, 2023, 01:30 PM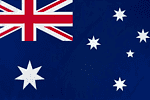 Australia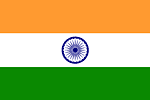 India
Australia beat India by 66 runs
Win Projections to be updated soon
Probable Playing XI
India: Rohit Sharma(c), Virat Kohli, Suryakumar Yadav, KL Rahul†, Shreyas Iyer, Ravindra Jadeja, Washington Sundar, Kuldeep Yadav, Jasprit Bumrah, Prasidh Krishna, Mohammed Siraj.

Australia: Steven Smith, David Warner, Marnus Labuschagne, Glenn Maxwell, Mitchell Marsh, Cameron Green, Alex Carey†, Josh Hazlewood, Mitchell Starc, Pat Cummins(c), Tanveer Sangha.
RECENT PERFORMANCE
W

AUS Won By 6 wickets

W

AUS Won By 3 wickets

W

AUS Won By 8 wickets

W

AUS Won By 3 wickets

W

AUS Won By 33 runs
L

AUS Won By 6 wickets

W

IND Won By 70 runs

W

IND Won By 160 runs

W

IND Won By 243 runs

W

IND Won By 302 runs
PLAYER PERFORMANCE
Batsmen
David Warner
BAT SR: 110.7 | BAT AVG: 45.6
Very Good
Marnus Labuschagne
BAT SR: 90.1 | BAT AVG: 50
Good
Steven Smith
BAT SR: 85.4 | BAT AVG: 43
Very Bad
Mitchell Marsh
BAT SR: 127.6 | BAT AVG: 39
Neutral
Alex Carey
BAT SR: 95.8 | BAT AVG: 23
Neutral
Bowlers
Mitchell Starc
BOWL SR: 21.2 | BOWL AVG: 20.1
Very Good
Josh Hazlewood
BOWL SR: 35.3 | BOWL AVG: 34.4
Neutral
Pat Cummins
BOWL SR: 0 | BOWL AVG: 0
None
Tanveer Sangha
BOWL SR: 0 | BOWL AVG: 0
None
Batsmen
Virat Kohli
BAT SR: 113.4 | BAT AVG: 54.9
Very Good
Rohit Sharma
BAT SR: 111 | BAT AVG: 53
Very Good
KL Rahul
BAT SR: 84.4 | BAT AVG: 77.7
Good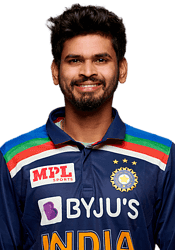 Shreyas Iyer
BAT SR: 96.8 | BAT AVG: 46.6
Neutral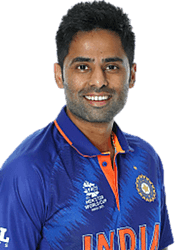 Suryakumar Yadav
BAT SR: 113.2 | BAT AVG: 26.7
Neutral
Bowlers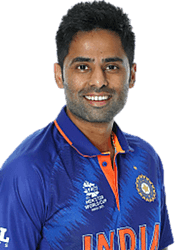 Kuldeep Yadav
BOWL SR: 20 | BOWL AVG: 14
Very Good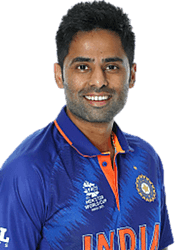 Mohammed Siraj
BOWL SR: 17 | BOWL AVG: 13
Very Good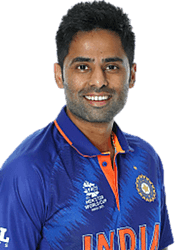 Jasprit Bumrah
BOWL SR: 0 | BOWL AVG: 0
None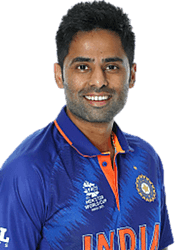 Prasidh Krishna
BOWL SR: 0 | BOWL AVG: 0
None
Man of the Match
Glenn Maxwell
Right then, that's all from this game and the series. Rohit Sharma calls KL Rahul over to collect the trophy as he was the captain during the two wins. They join the rest of the teammates and pose for pictures in front of the Champions board. Despite the series going India's way, both teams will be happy with how things panned out over the course of the series as they look forward to the upcoming mega event. It is now time for the biggest carnival in the sport which kicks off on the 5th of October. Before that, there will be official warmup fixtures starting from Friday, 29th of September. Until then, take care and goodbye!
India's captain Rohit Sharma says that he is pretty happy with his form and hopes to go all the way along. He adds that they have been playing this format well and taking on the challenges really well. Mentions that it wasn't the result they wanted today but this game won't affect them. He says that Jasprit Bumrah seems fit and his return is very important for the squad. He adds that the squad is clear for the World Cup and everyone knows their responsibility and says that the focus will be on the big tournament and will try to stay fresh.
Shubman Gill is the Player of the Series for his excellent showing with the bat in the first two games. Rohit Sharma collects the cheque and the trophy on Gill's behalf.
Glenn Maxwell is the Player of the Match for his brilliant bowling performance. He says that the South Africa tour was a setback. Mentions that he is in a decent place and is fresh ahead of the World Cup. Adds that he is excited to hit the ground running. Shares that if Mitchell Marsh had been there, they would have chopped and changed with the ball. States that they are trying to be as flexible as they can which is one of their strengths.
Australian skipper Pat Cummins says that he is happy to have bowled under the lights. He says that Glenn Maxwell bowled impressively taking 4 wickets. He mentions that Marsh and Warner look good at the top of the innings. On the injuries, he says that Ashton Agar is struggling with calf and Travis Head is out for a couple of weeks. He also says that everyone contributed in the win today
Time for presentation ceremony...
Marnus Labuschagne is in for a chat. He says that it was a game where the first overs were a good time to bat and that it was a good experience. He adds that even though they lost the series it was nice to have the big guys back and see the team gel.
Earlier in the game, after Pat Cummins called it right and opted to bat first, Australia were off to a rollicking start, to say the least. Mitchell Marsh led the way initially and found good support from David Warner who too began to flex his muscles as the innings progressed. A 78-run opening stand between these two batters helped Australia lay a solid foundation. The departure of Warner did not deter Marsh who continued his onslaught and was accompanied by Steven Smith who was at his usual best. Thanks to Marsh's 96 and Smith's 74, Australia found themselves in a position of strength where 400 was a possible total. After Smith's dismissal, the visitors were not able to continue the momentum and kept losing wickets at regular intervals. Marnus was unperturbed by what was happening at the other end and ensured Australia had enough on the board before being dismissed in the penultimate over. For India, Jasprit Bumrah was taken to the cleaners in the first overs but fought back to finish with 3 wickets.
In pursuit of what was a daunting total, India needed to get off the blocks quickly to stay ahead in the game. Rohit Sharma was as effortless as ever and provided his side with a dream start in the run chase. His new opening partner Washington Sundar wasn't as fluent but hung in there to offer good support to his skipper. Rohit then began to take the innings forward with Virat Kohli and the experienced duo ensured that the Indian innings did not lose steam. However, as the ball got softer, shot-making became tough nor were they able to rotate the strike. Rohit was dismissed on 81 while Kohli succumbed to the scoreboard pressure and departed shortly after reaching his fifty. It all went downhill for India post that as KL Rahul, Shreyas Iyer, and Suryakumar Yadav perished in their quest to up the ante. With the required run rate climbing with each ball and not much batting depth, it eventually proved to be a bridge too far for India.
Despite falling 20-25 runs short of where they would have wanted to be, Australia had a massive total on the board. As has been the case in the first two ODIs, the pacers lacked the cutting edge with the new ball and were guilty of bowling too short which allowed Rohit Sharma in particular to get going. As he has so often done, Glenn Maxwell delivered the goods for Australia by breaking the opening stand. He bowled with exceptional control in the middle phase and helped Australia tighten the screws. Maxwell piled more misery on India with the wickets of Rohit and Kohli and never allowed India to come back into the game. The rest of the bowlers chipped in as well with the pacers taking pace off constantly to keep the batters guessing. Glenn Maxwell registered his career-best figures of 4 for 40 and turned the game in Australia's way.
A comprehensive victory for Australia in the third and final ODI! They have emerged victorious in Rajkot with a convincing margin of 66 runs. By doing so, they have avoided the whitewash and this win will put them in good stead ahead of the ODI World Cup. Thanks to the dominant performances in the first two games, it is India who have clinched the series with a 2-1 scoreline.
49.4
W
OUT! CAUGHT! Australia has finished things off as they bowled out India and won the match by 66 runs. Cameron Green gets his first wicket as well as he bowls it fuller and on the off pole Mohammed Siraj lofts it towards long off. The distance on the shot is not enough as Pat Cummins takes an amazing catch running backward.
49.3
.
On length and outside off. Mohammed Siraj swings but is beaten as he misreads the line.
49.2
.
Fuller and outside off. Mohammed Siraj mishits the shot and sends the ball to the fielder at point.
49.1
.
On length and angling in on the pads. Mohammed Siraj miscues the shot to short third man.
48.6
.
Pitched up on middle. Prasidh Krishna defends solidly off his front foot.
48.5
.
Floated up again on the off pole. Prasidh Krishna blocks this one out too.