2nd T20I, Thiruvananthapuram, November 26, 2023, 07:00 PM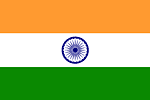 India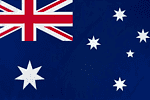 Australia
India beat Australia by 44 runs
Probable Playing XI
India: Suryakumar Yadav(c), Rinku Singh, Ruturaj Gaikwad, Yashasvi Jaiswal, Tilak Varma, Axar Patel, Ishan Kishan†, Prasidh Krishna, Mukesh Kumar, Arshdeep Singh, Ravi Bishnoi.

Australia: Steven Smith, Tim David, Marcus Stoinis, Glenn Maxwell, Matthew Short, Matthew Wade(c)†, Josh Inglis, Sean Abbott, Adam Zampa, Nathan Ellis, Tanveer Sangha.
RECENT PERFORMANCE
W

IND Won By 6 runs

W

IND Won By 20 runs

L

AUS Won By 5 wickets

W

IND Won By 44 runs

W

IND Won By 2 wickets
L

IND Won By 6 runs

L

IND Won By 20 runs

W

AUS Won By 5 wickets

L

IND Won By 44 runs

L

IND Won By 2 wickets
PLAYER PERFORMANCE
Batsmen
Steven Smith
BAT SR: 166.5 | BAT AVG: 79.6
Very Good
Matthew Wade
BAT SR: 141.5 | BAT AVG: 33.3
Very Good
Tim David
BAT SR: 174.4 | BAT AVG: 48.8
Very Good
Glenn Maxwell
BAT SR: 181.8 | BAT AVG: 33.3
Good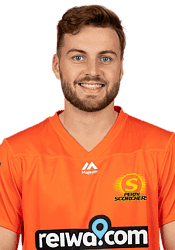 Josh Inglis
BAT SR: 156 | BAT AVG: 34.1
Good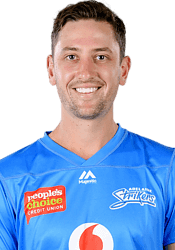 Matthew Short
BAT SR: 144.3 | BAT AVG: 25.1
Neutral
Bowlers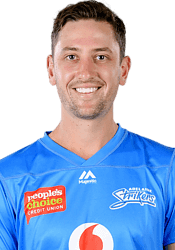 Adam Zampa
BOWL SR: 14.8 | BOWL AVG: 20.8
Very Good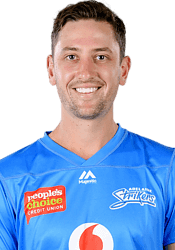 Sean Abbott
BOWL SR: 10 | BOWL AVG: 11
Very Good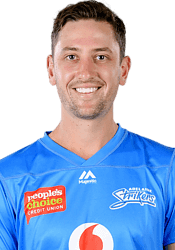 Nathan Ellis
BOWL SR: 22.8 | BOWL AVG: 34.3
Bad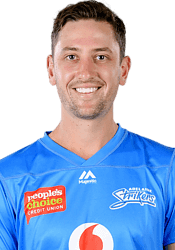 Tanveer Sangha
BOWL SR: 0 | BOWL AVG: 0
None
Batsmen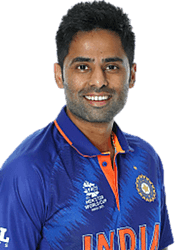 Suryakumar Yadav
BAT SR: 165.5 | BAT AVG: 59.4
Very Good
Ruturaj Gaikwad
BAT SR: 157.7 | BAT AVG: 48
Very Good
Yashasvi Jaiswal
BAT SR: 159.5 | BAT AVG: 33.7
Very Good
Rinku Singh
BAT SR: 154.3 | BAT AVG: 67.6
Very Good
Ishan Kishan
BAT SR: 148.4 | BAT AVG: 33.4
Good
Tilak Varma
BAT SR: 141.3 | BAT AVG: 34.7
Good
Bowlers
Mukesh Kumar
BOWL SR: 32.2 | BOWL AVG: 53
Bad
Arshdeep Singh
BOWL SR: 18 | BOWL AVG: 26.2
Neutral
Ravi Bishnoi
BOWL SR: 17.5 | BOWL AVG: 22.8
Neutral
Prasidh Krishna
BOWL SR: 0 | BOWL AVG: 0
None
Man of the Match
Yashasvi Jaiswal
Right then, that is it from this game and India are a game away from sealing the series victory. There are still three more games to go and Australia will need to win all three if they are to conjure up a comeback. The next game will be played on Tuesday, the 28th of November at the Barsapara Cricket Stadium in Guwahati. That match will begin at 7 pm IST (1.30 pm GMT) but you can join us a lot earlier for the build-up. Till then, take care and goodbye!
Yashasvi Jaiswal is the Player of the Match for his blistering half-century. Jaiswal says that it was really special for him and he enjoyed it out in the middle and simply tried to be brave and play his shots, which he has been told to do as well by the captain and the coaches. Adds that for him, it is always about developing his own game and he is still learning. On his encounter with Ruturaj Gaikwad after the runout in the previous game, he says it was certainly his own mistake and he apologized in the previous game itself and Ruturaj assured him that they are fine. Says that he has worked on his fitness and is trying to play all the shots and feels like mental strength matters a lot because everyone is very good.
The Indian skipper, Suryakumar Yadav heaps praise on the boys for taking off pressure from him. Adds that they took the onus on themselves. He also expresses that he told them to be prepared to bat first as a  lot of dew was expected. They came in the evening yesterday and saw a lot of dew. Mentions when India needed around 40 runs in 24 balls in the previous game, the composure Rinku Singh showed was something brilliant. Adds that even in this game, the way Rinku played some beautiful shots late in the innings reminded them of someone. [sighs] 'Everyone'-who has done that for India.
Andre Borovec, the coach of Australia is down for a chat. He says that with the bowling, the margin of error was very fine and they couldn't make inroads. Adds that the plans and the intent are there but these are unforgiving conditions. Mentions that in general, the execution needs to improve at critical moments.
The Presentation ceremony...
Rinku Singh is down for a quick chat. He starts by saying it is a very good dressing room. Adds that he feels good to be playing with everyone and under Suryakumar Yadav. Mentions that his batting position may vary, he may have to come to bat at either 3,4 and 5 depending on the match situations and he prepares in that way. He expresses that VVS Laxman sir told him to bat in the same fashion and not try to tinker things.
Earlier in the game, Matthew Wade won the toss and opted to put the opposition into bat which seemed the right thing to do given the dew factor but the pitch turned out to be a bit of a belter. The Indian openers broke the game open with their fiery shots and put India on top. The top three all scored fifties with Yashasvi Jaiswal and Ishan Kishan playing fiery knocks and Ruturaj Gaikwad playing more of an anchor role. The innings was finished off wonderfully with a 9-ball-31 run cameo by Rinku Singh and India got to over 230 runs. As for the Aussie bowling, there was not much to write home about apart from the wickets Nathan Ellis took but their spinners were largely ineffective. Coming to the chase, it was always going to be a tough ask but with no 50-plus score in the top order, Australia were handed a thumping defeat.
For the Aussies, they needed a couple to go on to score big which didn't happen. Their top order failed but Tim David and Marcus Stoinis got them back into the game with a blistering 81-run stand. Once David fell, wickets started to tumble and the lower order did not contribute a lot and in the end, the Aussies fell way short. However, skipper Matthew Wade did get away a few lusty blows with the game long done and scored 42 off just 23 balls.
That's a big win for the Indians and they have now taken a 2-0 lead in the series. It was their batters who set it up, fifties from the top three and a handy cameo towards the end from Rinku took them to a score above par. Australia though came out all guns blazing but the Indian spinners were brilliant. Both Ravi Bishnoi and Axar Patel got crucial wickets and stemmed the run flow. Especially the former but the latter was the pick for the way he bowled. The pacers did travel the distance but came back strongly towards the end to give India a strong win as Prasidh Krishna picked up three wickets.
19.6
4
FOUR! Ends with a boundary does Matthew Wade but it is India who take a 2-0 lead in the five-match series. Full and straight, misses his mark with the yorker, Wade gets under it and thumps it right back over the bowler's head for a boundary. INDIA WIN BY 44 RUNS!
19.5
.
Short and wide, angled well across the off stump, Matthew Wade reaches out and toe-ends it toward cover.
19.4
.
On a hard length around leg stump and skidding on quickly, Matthew Wade looks for the pull but is late on it and gets another blow to the body.
19.3
6
SIX! Up, up and away! Another full toss, this time outside off, Matthew Wade extends his arms and manages to lift it well over the point fence for another biggie.
19.2
.
Misses out! Shuffles across early and gets a high full toss on middle but Matthew Wade misses out on the lap as the ball goes off the gloves onto the leg side.
19.1
.
Nicely bowled! Full and quick, right in the blockhole and very close to the off stump, Matthew Wade looks to play at it but is well beaten.
18.6
1
Full on middle, clipped away past mid-wicket for a single.
18.5
6
SIX! Right off the screws and that's the third maximum for Matthew Wade in the last over or so. Another one that is banged in, this is over middle and at a comfortable height, Wade muscles it away with ease over the mid-wicket fence.