2nd ODI, Indore, September 24, 2023, 01:30 PM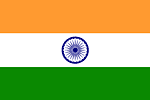 India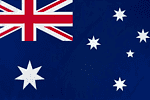 Australia
India beat Australia by 99 runs (D/L method)
Right then, that's all from this game. India have taken an unassailable 2-0 lead in the series and will eye a whitewash now. The third and final ODI of the series will take place on Wednesday, the 27th of September, at the Saurashtra Cricket Association Stadium in Rajkot. The first ball will be bowled at 1.30 pm IST (8.00 am GMT), but you can join us in advance for the build-up. Until then, goodbye and take care!
Shreyas Iyer is the Player of the Match for his brilliant hundred. Says that it was a rollercoaster ride for the last few months but he is feeling good now and credits his friends and family for supporting him in such a tough phase. Adds that he watched the games from his home and just wanted to go out there to perform. Tells that he always believed in his own abilities and he is really happy that everything worked out in this game. Mentions that his plan initially was to play in the V and not complicate things as he was batting brilliantly in the nets, and he backed himself to put away the loose balls as well. Says that he is happy to bat in any spot, whatever the team needs. Further adds that Virat Kohli is one of the best in the game, and he can't steal that number 3 position from him but there is a lot to learn. Ends by saying he wants to keep the momentum going and maintain the same rhythm.
India's skipper KL Rahul says that when he saw the wicket in the morning, he did not think it would spin that much. Mentions that having quality spinners in the side does help. Adds that having 400 on the board also helped. Feels that selection is a headache for the coach and Rohit Sharma and whoever gets picked has a job to do. Shares that sitting out can be hard despite scoring runs. Reckons that when you travel every day, it is important to get used to lights. Adds that fielding is related to how fresh you are.
Steven Smith, the captain of Australia says that potentially they could have batted first looking at how the ball was turning later in the game. Praises Shubman Gill and Shreyas Iyer for their excellent hundreds and also credits KL Rahul and Suryakumar Yadav for their contributions with the bat. Tells that they like to chase but after the rain, the wicket got a bit sticky and started to spin and it was always going to be challenging chasing 400 but they were a good way off. Mentions that they have now lost a few games, in South Africa and now here and you don't really want to be going to a big event like this. Says that there are a few things to sort out and once they get there, they know they will be a better side. Further adds that he doesn't know if they will experiment again but hopes to come back stronger in the next game. Ends by saying that both teams are preparing for the World Cup and India have outplayed them in both games here.
Time for the presentation ceremony...
Earlier in the game, it was Australia's stand-in skipper Steven Smith who called it right and inserted India into bat. Returning to the side, Josh Hazelwood drew first blood for Australia by getting rid of Ruturaj Gaikwad in his second over. Coming in at number 3, Shreyas Iyer came out all guns firing and was quick to put the pressure back on the Aussie bowlers. Shubman Gill continued his purple patch and got India off to a flying start with Iyer. Both batters notched up entertaining hundreds and, by doing so, took their side to a commanding position. After this 200-run stand was broken, Ishan Kishan played a quickfire cameo before KL Rahul and Suryakumar Yadav took the innings forward. It was Suryakumar who went into overdrive towards the back end of the innings and remained unbeaten on 72 to propel India close to 400. In what was an off day for their bowlers, Cameron Green ended with two wickets for Australia but was the most expensive bowler.
Having to chase a mammoth total, Australia were off to the worst possible start as they were two down with not much on the board. David Warner and Marnus Labuschagne kept the scoreboard ticking by pouncing on the loose deliveries offered by the Indians. The game's second rain interruption came at the most inopportune time for Australia, as the loss of two wickets meant that the revised target was 317 in 33 overs. With his ambidexterity, Warner went on to reach fifty, but the same approach led to his downfall. In what was a bizarre LBW dismissal, Warner failed to recognize that he had gotten a bottom edge and decided not to review. Who knows, had he reviewed, things might well have panned out differently for Australia. With a mountain to climb, the rest of the batters had to go for their shots as well and perished at regular intervals in doing so. At 140-8, it seemed to be all over for visitors but Sean Abbott and Josh Hazlewood decided to have some fun with a 77-run stand. Abbott's swashbuckling fifty was one of the positives for Australia in what was a disappointing loss for them.
After an outstanding effort with the bat, India needed to back it up, and they certainly did that too in a dominating fashion. Playing in place of Jasprit Bumrah, who was rested for this game, Prasidh Krishna wasted no time in making an impression. The lanky seamer dismissed Matthew Short on his second ball before nipping Steven Smith for a golden duck. The Indian seamers were unable to keep the pressure on as they bowled a bit too short and allowed the Aussie batters to free their arms. The rain break allowed the hosts to regroup and assess their plans, which they indeed did. Post-resumption, Ravichandran Ashwin was given the ball from one end, and with his guile and deception, he dismantled the Australian middle order. His spin partner, Ravindra Jadeja, got into the wicket-taking act and used the favourable conditions to his advantage to pile more misery on Australia. Towards the end, complacency crept in with a few lapses in the field which allowed the tail to wag. Mohammad Shami broke the annoying stand before Ravindra Jadeja castled Sean Abbott to complete the formalities.
India seal the series with another comprehensive victory! KL Rahul's men trounce Australia with a convincing margin of 99 runs. This victory ensures that the Men in Blue will enter the ODI World Cup as the top-ranked ODI side. On the other hand, Australia have been outplayed with both bat and ball here in Indore, and this series loss has come as a dent in their preparations for the upcoming mega event.
Ravindra Jadeja 42/3(5.2)
28.2
W
OUT! CASTLED! All over for Australia! Another beauty of a delivery to end proceedings here! Jadeja floats this up, full and around middle, turns away sharply, Sean Abbott backs away to fend it away but gets beaten by the huge turn as the ball goes through to rattle the stumps once again. INDIA WIN BY 99 RUNS (DLS)!
28.1
.
Short and turning away, on off, Sean Abbott backs away and slaps it towards deep cover. Refuses the single.
Spencer Johnson is the last man in.
27.6
W
OUT! BOWLED'EM! India finally gets their ninth wicket! Mohammad Shami serves this full and in line with the stumps, slower too, Josh Hazlewood gets stuck in his crease as he tries to block it out but misses it completely and the middle stump is uprooted. India one wicket away from the win now!
27.5
1
Full again and outside off, Sean Abbott drills it towards covers for one.
27.4
2
Pitched up and around off Sean Abbott drives it through covers for a brace.
27.3
1
Run out chance..missed! A low full toss, on off, Josh Hazlewood digs it out towards point and sets off for the run, Ravindra Jadeja has a shy at the bowler's end but misses with Hazlewood well short of his crease.
27.2
4
FOUR! A streaky one now! This is on a good length and on off, Josh Hazlewood slashes and gets an outside edge towards third man again where Shardul Thakur runs to his right and dives but makes a mess of that as the ball rolls to the fence for a boundary.