2nd ODI, Visakhapatnam, March 19, 2023, 01:30 PM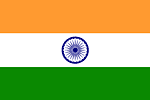 India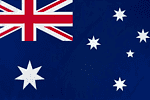 Australia
Australia beat India by 10 wickets
Best Batsmen
R
B
4S
6S
SR
Man of the Match
Mitchell Starc
Right then, that's all from this game. Australia have bounced back in convincing fashion and have levelled the series. On the other hand, it was a forgetful game for India and they need to start afresh in the series decider. The third and final ODI of the series will be played at the MA Chidambaram Stadium in Chennai on Wednesday, 22nd of March. The first ball will be bowled at 1.30 pm IST (8.00 am GMT). As always, you can join us in advance for the build-up. Until then, take care and goodbye!
Mitchell Starc is the PLAYER OF THE MATCH for his brilliant five-wicket haul. He says that he has learnt his trade over the years. Adds that he has been in good rhythm of late and was able to swing the ball. Mentions that his conversation are different from those like Cameron Green or Marcus Stoinis as they bowl different lengths. Tells that both wickets helped the seamers and adds that his plan is to attack the stumps.
Steven Smith, the victorious skipper of Australia, says that the bowlers were outstanding in this game. Adds that Mitchell Starc put India under early pressure and he was complimented well by other bowlers. Shares that he did not know how the wicket would play and did not have any totals in mind. Feels that it was just about going out there and putting the batters under pressure. Mentions that it was one of those days where they nicked everything and it went into hands. Credits Travis Head and Mitchell Marsh for the start and for putting pressure on the opposition bowlers. Also says that it was a good day and he is really proud of the effort. Ends by saying that he is glad the ball stuck in his hand since Hardik Pandya is an unbelievable player.
Rohit Sharma, the captain of India says that is a bit disappointing to lose like this and they did not play to their potential. Adds that they could not apply themselves with the bat and says that this was not a 117 pitch at all. Tells that whenever they were trying to build a partnership they kept losing wickets which was not ideal. Mentions that when he and Virat Kohli added 30-35 runs quickly, they thought about putting pressure back on Australia, but he lost his wicket and then a couple more which put them on the back foot. Credits Mitchell Starc for his bowling effort and says that he has always been a quality bowler and bowled to his strengths and kept the batters guessing by swinging the ball both ways. Reckons Mitchell Marsh is one of the top players going around when it comes to power-hitting.
Mitchell Marsh and Travis Head are in for a quick chat. Marsh says that they had fun and it was important to get off to a fine start. Shares that he made sure he was watching the ball. Feels that it is exciting to open the innings with only two fielders outside the 30-yard circle for the first ten overs. Credits Mitchell Starc for putting India under pressure in the first Powerplay of both games. Also says that it is going to be a big third game for them. Travis Head says that it was nice to contribute. Shares that he was settled and took his time. Feels that it is nice when Mitchell Marsh is hitting like he was hitting in this game. Mentions that he was hoping either of them would get going but here, both got going which is rare.
Earlier in the game, after being asked to bat first, India were bowled out for a mere total of 117 runs courtesy a five-wicket haul from Mitchell Starc. The hosts would have been disappointed with that effort, and will need to work on that. However, they would have thought to make some early inroads and put pressure on the Aussie batters, but failed to do so and in the end, the opening pair of Mitchell Marsh and Travis Head eased past them to chase the total in no time which makes the 3rd ODI a bit more interesting now.
Australia knew that they needed a good start when they came out to bat and try not give any openings to the hosts. Mitchell Marsh and Travis Head did exactly and smashed each and every bowler out of the park. They made this chase look like a cakewalk. Marsh remained unbeaten on 66 with six massive hits and off just 36 balls while Head also registered an unbeaten half-century. However, this win was set up by the bowlers and in the end they level the series in some style. Australia also becomes the only team to win an ODI against India by 10 wickets. India, on the other hand will need to erase this game from their memories and come out with a positive intent in the decider.
What a dominating victory for the Aussies! They win by 10 wickets with 234 balls to spare, and also hands the hosts their biggest defeat in regards to balls remaining. India were hoping to make a match out of this but they were absolutely blown away by the Marsh-Head storm who took their side over the line without breaking a sweat.
10.6
4
FOUR! Mitchell Marsh ends with a flourish! Axar Patel bowls it short and outside off, Mitchell Marsh gets into a good position on the back foot. Slaps it hard and wide of point for a boundary to get Australia over the line. Australia win by 10 wickets and level the series.
10.5
.
Short and on off, Mitchell Marsh punches it to cover for a dot.
10.4
1
Short and at the pads, Travis Head nudges this one behind square on the leg side for a single. Scores level now.
10.3
2
FIFTY for Travis Head! Short and around leg, Travis Head uses his feet and turns this one towards deep backward square leg and collects a couple of runs to bring up his fifty. He has taken the backseat in the partnership but this has been still a fine knock.
10.2
2
DROPPED! Sums up India's day, nothing has gone their way. Flighted, full on middle, Travis Head gets down on one knee and goes for the slog sweep. Skies this one high in the air towards long on. Mohammad Shami stationed there runs across to his left and gets there but fails to hang onto it.
10.1
.
Darted in full on off, Travis Head can only push this one back to the bowler.
Powerplay 2! The fielding side can now have up to 4 players outside the 30-yard circle till the 40th over.
9.6
1
Continues to bowl short at the stumps but much slower this time, Travis Head rocks back and pulls it to deep square leg. Keeps the strike with a single.