1st T20I, Visakhapatnam, November 23, 2023, 07:00 PM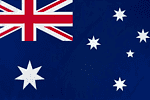 Australia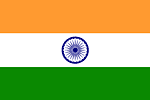 India
India beat Australia by 2 wickets
Probable Playing XI
India: Suryakumar Yadav(c), Rinku Singh, Ruturaj Gaikwad, Yashasvi Jaiswal, Tilak Varma, Axar Patel, Ishan Kishan†, Prasidh Krishna, Mukesh Kumar, Arshdeep Singh, Ravi Bishnoi.

Australia: Steven Smith, Tim David, Marcus Stoinis, Matthew Short, Aaron Hardie, Matthew Wade(c)†, Josh Inglis, Sean Abbott, Jason Behrendorff, Nathan Ellis, Tanveer Sangha.
RECENT PERFORMANCE
L

IND Won By 6 runs

L

IND Won By 20 runs

W

AUS Won By 5 wickets

L

IND Won By 44 runs

L

IND Won By 2 wickets
W

IND Won By 6 runs

W

IND Won By 20 runs

L

AUS Won By 5 wickets

W

IND Won By 44 runs

W

IND Won By 2 wickets
PLAYER PERFORMANCE
Batsmen
Steven Smith
BAT SR: 174.7 | BAT AVG: 86.5
Very Good
Matthew Wade
BAT SR: 141.5 | BAT AVG: 33.3
Very Good
Tim David
BAT SR: 174.7 | BAT AVG: 39.4
Very Good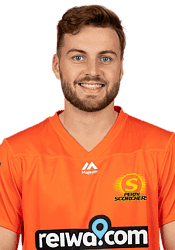 Josh Inglis
BAT SR: 143.8 | BAT AVG: 32.9
Bad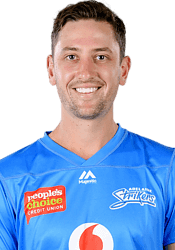 Matthew Short
BAT SR: 140.2 | BAT AVG: 26.5
Neutral
Bowlers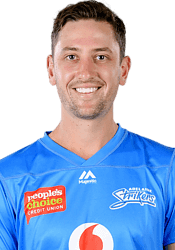 Sean Abbott
BOWL SR: 9.2 | BOWL AVG: 8.6
Very Good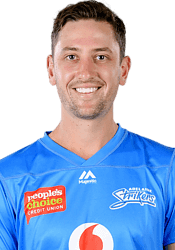 Nathan Ellis
BOWL SR: 20.7 | BOWL AVG: 30.9
Bad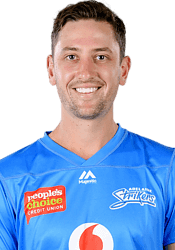 Jason Behrendorff
BOWL SR: 18.5 | BOWL AVG: 27.3
Neutral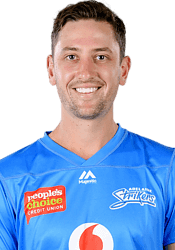 Tanveer Sangha
BOWL SR: 0 | BOWL AVG: 0
None
Batsmen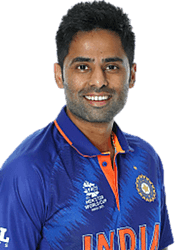 Suryakumar Yadav
BAT SR: 170.7 | BAT AVG: 59.8
Very Good
Ruturaj Gaikwad
BAT SR: 154.1 | BAT AVG: 56.6
Very Good
Yashasvi Jaiswal
BAT SR: 165.9 | BAT AVG: 47.5
Very Good
Rinku Singh
BAT SR: 155 | BAT AVG: 73.8
Very Good
Ishan Kishan
BAT SR: 145.5 | BAT AVG: 30.4
Bad
Tilak Varma
BAT SR: 155.7 | BAT AVG: 39.1
Good
Bowlers
Arshdeep Singh
BOWL SR: 16.6 | BOWL AVG: 24.1
Good
Mukesh Kumar
BOWL SR: 31 | BOWL AVG: 52.6
Bad
Ravi Bishnoi
BOWL SR: 18 | BOWL AVG: 22
Neutral
Prasidh Krishna
BOWL SR: 0 | BOWL AVG: 0
None
Man of the Match
Suryakumar Yadav
Matthew Wade says it was a good match in the end. Inglis played well but the Indians came in hard. Shares they had plans with the ball but it was hard to bowl in such a small ground and a good wicket. Mentions Josh Inglis played a really good innings, Shares they had a chance in the end, credit to the boys for hanging in there.
Suryakumar Yadav wins the PLAYER OF THE MATCH AWARD. He says he is happy with the way they played despite being put under pressure. Adds it is a proud moment to captain his country, it will take time to sink in but he is really happy. Shares they knew the wicket gets better later on so he just asked the players to express themselves. Mentions he and Kishan kept on batting and were happy to be in a good position after the 10th over. Tells there was great support from the crowd. Reckons Rinku Singh kept his nerves and it was a tailor-made situation for him. Says the seamers did well in the fag end of the innings as he felt Australia might get near 230.
Australia would have thought they had enough runs on the board. They even started well but one big partnership made them lose control. The pitch was not easy to bowl and even dew didn't help them much. Apart from Jason Behrendorff, everyone went for more than 10 runs per over. Earlier, it was Steven Smith and Josh Inglis who did all the talk. Fifty from the former and a ton from Josh Inglis helped Australia get more than 200. However, it was not enough to lead the series.
Who would have thought the game would go till the last ball? India were in cruise control till the 18th over but started losing wickets in heaps. However, Rinku Singh showed such game awareness to keep the strike in the last over and take his team over. India needed a big partnership and it came from Suryakumar Yadav and Ishan Kishan. A partnership of more than 100 runs helped India get back on track after losing 2 wickets. Both get fifty but fall at the wrong time. Suryakumar Yadav particularly, as his wicket did create some havoc in the middle but Rinku Singh got the game over the line.
Pressure, what pressure for Rinku Singh. It felt like Rinku Singh does the finishing job every night in his dreams. Made it look so effortless. Looked so calm there. Nerves of steel from the young man. Just superb.
Right then! That is it from this match. A high-scoring match and it is the hosts who lead the scoreline. We will meet you again on the 26th of this month. Join us at 7 pm IST (1.30 pm GMT) and earlier for all the build up. Till then, goodbye and cheers!
In over# 20
6
1W
0W
0W
1b
4
Sean Abbott 48/1(4)
19.6
6
SIX! RINKU SINGH DOES IT! This is full and on middle, Singh tonks it high over long on for a biggie. That was so clean. INDIA WIN BY 2 WICKETS.
Mukesh Kumar walks in. Rinku Singh is on the strike again. 1 run needed in 1 ball. Are we in for a Super Over?
19.5
W
OUT! RUN OUT! Three in three for Australia. Shorter and on off, Singh pulls it to deep mid-wicket and calls for two. He makes his end but just like Ravi Bishnoi, Arshdeep Singh is late at his end as Steven Smith throws at the bowler's end and finds him short.
A run out appeal is taken upstairs...
Arshdeep Singh walks in. Good thing for India is Rinku Singh is on strike.
19.4
W
OUT! RUN OUT! Australia are making a match out of nothing. Short and on off. Ravi Bishnoi swings and misses. Singh runs across and makes his end but the ball rolls across to Sean Abbott who clips the bails at his end. Ravi Bishnoi was well short.
Ravi Bishnoi walks in. He needs to give the strike to Singh. 2 runs needed in 3 balls.
19.3
W
OUT! CAUGHT AND BOWLED! Patel goes! Australia still in the game. Short and on off, Patel looks to pull but top edges it high but not far away. Sean Abbott turns and takes it well. Another good catch by the Aussies.
19.2
1b
Bye! Slower length ball, outside off. Singh swings and misses. Matthew Wade fumbles to collect it cleanly and a bye is taken. 2 runs needed.
19.1
4
FOUR! SLASHED AWAY! A length ball, wide of off. Singh slashes and it flies over point and races to the fence.
Sean Abbott to bowl the final over. 7 runs needed by India.