3rd ODI, Bristol, September 26, 2023, 05:00 PM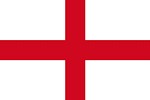 England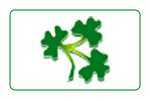 Ireland
Right then, that is it from this game and the series as England win 1-0 with two of the matches being abandoned. Ireland still needs a lot of improvement to challenge top-quality opposition in this format. England will now travel to India for the World Cup where their next game will be a warm-up match against the hosts on 30th September, Saturday at 2 pm IST (8.30 am GMT) while Ireland have a bit of a rest as they failed to qualify for the mega event. Goodbye for now!
Wow...we were not expecting the bad news this early, but the umpires have decided to abandon this game! The puddles were a huge concern and the rain did not show much mercy either. England will be disappointed as they were on course to a mammoth total and who knows if they would have broken their own record of the highest total in ODIs. Will Jacks and Philip Salt got them to a rollicking start as they added 50 runs inside four overs. The former smashed a quick-fire fifty in just 22 balls and England also brought up their 100 in eight overs which is the fastest for them in this format. After the smacking performance from the openers, Zak Crawley and Ben Duckett continued the momentum as the former notched up his fifty and got out, but the latter registered his maiden ODI century and remained unbeaten as the rain came down in Bristol. Ireland bowlers will be a bit relieved that they will not concede any more runs, but the positives for them were Craig Young who picked up three wickets while debutant Theo van Woerkom also got one as well.
Who will walk out now? No one will, at least for now as it has started absolutely pouring down in Bristol. The ground staff are working hard to cover the ground but some puddles have already started forming and it does not look good at the moment. However, we hope that we can get some more cricket. Stay with us for more updates.
In over# 31
0W
1
0
0
2nb
1
4
Craig Young 31/3(7)
30.6
W
OUT! CAUGHT! Sam Hain tries to use his feet to a short ball outside the off stump and pays the price. Heaves it on the leg side and gets no timing on the ball, hits it straight into the hands of Theo van Woerkom standing at mid on. England loses their 4th wicket and its Sam Hain walking back to the hut.
30.5
1
Short ball at the batter. Ben Duckett pulls it but gets an inside edge towards the wicket keeper and the batters runs a single.
30.4
.
Hits the good length outside the off stump. Ben Duckett gets beaten looking to cut it off the back foot.
30.3
.
Slower ball outside the off stump. Ben Duckett slams it off the front foot but straight to covers. No run.
Halt! Andy Balbirnie is struggling a bit and holding his arm after putting in a dive on the previous delivery. The physio is in to check on him but he seems to be fine to continue for now.
30.3
2nb
No ball! On the pads and Sam Hain flicks it to the right of mid-wicket for a single. No ball called due to over stepping. Free hit ball coming up.
Good news for Ireland as Mark Adair is back on the field now.
30.2
1
Pitched up outside the off stump. Ben Duckett drives the ball to sweepers and runs a single.
30.1
4
FOUR! What a cracker off the back foot. Short ball again at the batter and Ben Duckett stands tall and pulls it over mid-wicket and another boundary.
29.6
1
Darts this one full and around leg, Ben Duckett mistimes his paddle-sweep towards short fine leg for one.
29.5
6
SIX! MAIDEN ODI HUNDRED FOR DUCKETT! He gets to it in fine fashion as well. This has been a terrific inning from him and he has a lot of time to make this even bigger. This is flighted, full and around off, Ben Duckett backs away a bit and launches it over the wide long off fence for a maximum.
29.4
2
Quicker, short and around middle and leg, Ben Duckett switches his stance and smears it towards sweeper covers for a brace. He moves to 94 now!
29.3
.
Flatter, full and on middle, Ben Duckett tucks it towards short mid-wicket.
29.2
.
Short and around off, Ben Duckett moves back and punches it towards short covers.
29.1
1
Floated, full and on leg, Sam Hain works it towards short fine leg for a single.