1st ODI, Leeds, September 20, 2023, 05:00 PM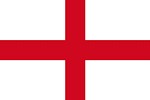 England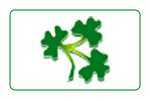 Ireland
Match Abandoned without toss
Bad news, folks! The two captains shake hands as the umpires decide to call off this match as the damp areas cannot be improved. Also, with the cut-off time being close, they have come to the agreement that there was no play possible to get a result. It is disappointing to see yet another game being affected by rain but that is unfortunately out of our hands. This game could have provided Joe Root an opportunity to get back in form but he will have to wait now while Ireland will also fancy themselves in this series as they are in good form in this format. However, we still have two more games in the series with the 2nd ODI taking place on 23rd September, Saturday at 3.30 pm IST (10 am GMT), but you can always join us earlier for all the build-up to the game. Cheers!
UPDATE - 8.47 pm IST (3.17 pm GMT) - The word from the inspection is not what we hoped for as there will be another inspection at 9.15 pm IST (3.45 pm GMT). However, if there is no more rain, it looks likely that we will get to see at least some action. 
UPDATE - 8.39 IST (3.09 pm GMT) - The sun is peeking out now in Leeds and the clearing-up process continues. It looks like the umpires are not happy with some damp areas around the pitch, and the ground staff are putting some sawdust near the take-off area of the seamers. We hope that the rain stays away now even though there is some forecast it to return. The positive thing is that the umpires are having a chat in the middle now. Stay with us for more news.
UPDATE - 7:57 pm IST (2:27 pm GMT) - Finally some good news. The rains have stopped and the groundsmen are working hard out on the field. There is an inspection scheduled for 8:30 pm IST (3:00 pm GMT). Hopefully, we will see some action starting soon. Until then, stay with us as we bring you further updates.
UPDATE - 7.27 pm IST (1.57 pm GMT) - Some positive news is coming from the ground as the rain has now stopped and the covers are being removed. However, the ground staff will need to work hard to prepare the outfield, obviously barring further showers. An inspection is also scheduled half an hour or so from now. Fingers crossed.
UPDATE - 6:54 pm IST (1:24 pm GMT) - Oh no! Just when an inspection was about to be scheduled, the rain has increased and the ground staff are putting the covers back on. Another delay but hopefully the rain will stop in a while and we get to see some action today. Stay put for further updates.
UPDATE - 6.19 pm IST (12.49 pm GMT) - The rain has eased down a bit but the covers are still on. However, some of the groundstaff have started to mop up. We hope that it stays like this and the action starts sooner than expected. Stick with us for more news.
UPDATE - 5:33 pm IST (12:03 pm GMT) - It is still pouring down and there is not much improvement. The cut-off time for a 20-over game to be played is 10:02 pm IST (4:32 pm GMT) hopefully, we will get to see some overs of cricket being played. Stay put as we bring you further updates.
UPDATE - 5.06 pm IST (11.36 am GMT) - There is nothing new from the middle as the covers are still firmly on and instead of cricket we are playing the waiting game.
UPDATE: 4:35 pm IST (11:05 am GMT) - As expected, the rain has been consistent and the covers are still on. The toss is delayed due to rain. Stay tuned for further updates.
Ireland have not played this format since July this year. They will be playing an ODI after a long break away from home. They have had a good qualifying round for the World Cup. The Irish have won their last 3 ODI's. They will look to continue their streak and defeat their opposition at their home turf. Stay put as live action will be taking center stage shortly. We will be getting you the toss and team news shortly.
England are in super form after dominating a series against New Zealand at home. They won that series 3-1. They will also have the home advantage in this series, and it will be good practice for the squad ahead of the World Cup. The Englishmen will hope that they gain much necessary momentum with another series victory ahead of the World Cup.
Hello and a very warm welcome folks. We are awaiting an exciting clash between England and Ireland. The venue for the first game is Headingley Carnegie in Leeds. There is some prediction of rain so let's hope there is not much interruption in the play.
The 2023 ICC Cricket World Cup is just around the corner and in the lead-up to the mega event, England face Ireland in a three-match ODI series, the first of which will be played at Headingley in Leeds. The English cricketing summer has seen plenty of action both domestically and internationally and New Zealand were the latest team to finish their white-ball tour just a few days back after losing 3-1 to the hosts in the ODI series. England, as expected have made a lot of changes to the side for this particular series against Ireland and almost all of the first-team members have been rested keeping the World Cup in mind. Joe Root though will be a part of the squad and will be hoping to get some runs under his belt and it will be Zak Crawley who will lead the team. Crawley had an excellent Ashes just a couple of months back but has only featured in three ODIs for the senior national side, and all of them came against Pakistan during the height of Covid-19. Rehan Ahmed and Luke Wood are two other members that will look to make a mark and with an explosive batting trio of Philip Salt, Ben Duckett and Sam Hain also in the mix, this is by no means a slouch team. There as as many as three uncapped players in the squad and all three of them will most certainly get at least one chance over the course of these three matches. Moving on to Ireland now and they have their usual full-strength team which always possesses a threat and it will be Paul Stirling leading the team. Stirling along with former captain Andy Balbirnie will have a big job up top with the bat and both have been in decent ODI form off late. The likes of Harry Tector and Lorcan Tucker will hope to start getting more consistent but even if they don't, Curtis Campher in that middle order will play a big role for the visitors. Joshua Little and Mark Adair are both excellent new ball bowlers and both will hope to use the English conditions to their benefit. A series that might not seem like an important one given the World Cup in sight and the team England are playing but it is still a pretty big deal. England can assess this series in order to fill places in the team that might open up after the World Cup and keep the transition smooth. On the other hand, Ireland will only become better by playing against a quality opposition. Talking about the playing conditions, it will be overcast at Headingley with a few chances of rain as well. The pitch is good for batting but if the pacers hit their strides, they can have a field day as well. So, will a young England side filled with quality individuals rise up to the challenge? Or will an experienced Irish side be able to take the lead? We shall find out.