2nd ODI, Mirpur, September 23, 2023, 01:30 PM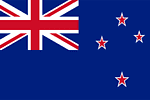 New Zealand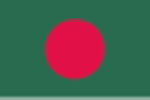 Bangladesh
New Zealand beat Bangladesh by 86 runs
Best Batsmen
R
B
4S
6S
SR
Man of the Match
Ish Sodhi
That is it from this game then! New Zealand have taken it an unassailable lead in the series. Still a game to go and it is a must-win for the hosts. That game will take place on the 26th of this month. It will begin at 1330 IST (0800 GMT). Till then, goodbye and take care!
Ish Sodhi is the PLAYER OF THE GAME!
For Bangladesh, a few of their batters got off to starts but none went onto make it big! They needed someone to go and score a 80 or a ton but that was not the case. They will be disappointed a big with the middle order as there were a lot of soft dismissals. In the end, they were beaten quite easily.
A very convincing win then for the visitors! They have one man to thank for their effort and that is Ish Sodhi! Have to say, he was the star for them with the ball and single-handedly won the game for them. Before that, the top three for Bangladesh got them off to a good start. However, Ish Sodhi turned the game on its head by taking wickets in quick succession. Mahmudullah and Mahedi Hasan then revived hopes but it was Ish Sodhi who broke that stand again. He finished with a six-fer and helped his side take a 1-0 lead.
Lockie Ferguson 28/1(6.1)
41.1
W
OUT! TIMBER! Lockie Ferguson gets the last wicket. Around off, Khaled Ahmed swings but misses and it hits the stumps. New Zealand WIN BY 86 RUNS!
40.6
.
BEATEN! Outside off, Mustafizur Rahman looks to push at it but is beaten.
40.5
.
Short and on middle, Mustafizur Rahman looks to play the upper cut but misses.
40.4
.
Short and outside off, Mustafizur Rahman looks to pull but misses.
40.3
1
Fuller and on off, Khaled Ahmed looks to defend, it goes off the outer half down to third man for one.
40.2
W
OUT! TAKEN! Number 9 down! Fuller and on middle, a slower one, Nasum Ahmed lofts it towards long on. Trent Boult takes it.
40.1
1
A single as this is pushed through covers.
39.6
.
On middle, kept out.
39.5
6
SIX! Over the fence yet again! On middle, tossed up, this is slog swept over the mid-wicket fence for a biggie.
39.4
.
Tossed up on middle, defended.
39.3
1
Around off, this is pushed through covers for one.
39.2
.
On middle, blocked.