1st Test, Sylhet, November 28, 2023, 09:00 AM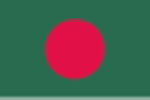 Bangladesh
310/10
(85.1ov)
& 338/10
(100.4ov)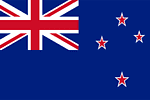 New Zealand
317/10
(101.5ov)
& 181/10
(71.1ov)
Bangladesh beat New Zealand by 150 runs
Probable Playing XI
Bangladesh: Mominul Haque, Najmul Hossain Shanto(c), Shahadat Hossain, Mahmudul Hasan Joy, Mehidy Hasan, Mushfiqur Rahim, Nurul Hasan†, Zakir Hasan, Taijul Islam, Shoriful Islam, Nayeem Hasan.

New Zealand: Kane Williamson, Henry Nicholls, Daryl Mitchell, Glenn Phillips, Tom Latham, Devon Conway, Tom Blundell†, Tim Southee(c), Ish Sodhi, Kyle Jamieson, Ajaz Patel.
RECENT PERFORMANCE
W

BAN Won By 150 runs

W

BAN Won By 546 runs

W

BAN Won By 7 wickets

L

IND Won By 3 wickets

L

IND Won By 188 runs
L

BAN Won By 150 runs

W

NZ Won By an Innings and 58 runs

W

NZ Won By 2 wickets

W

NZ Won By 1 runs

L

ENG Won By 267 runs
PLAYER PERFORMANCE
Batsmen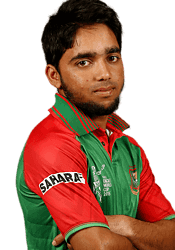 Mominul Haque
BAT SR: 0 | BAT AVG: 0
None
Najmul Hossain Shanto
BAT SR: 0 | BAT AVG: 0
None
Mahmudul Hasan Joy
BAT SR: 0 | BAT AVG: 0
None
Shahadat Hossain
BAT SR: 0 | BAT AVG: 0
None
Bowlers
Taijul Islam
BOWL SR: 0 | BOWL AVG: 0
None
Shoriful Islam
BOWL SR: 0 | BOWL AVG: 0
None
Batsmen
Kane Williamson
BAT SR: 53.7 | BAT AVG: 94.5
Very Good
Henry Nicholls
BAT SR: 64.1 | BAT AVG: 38.3
Good
Tom Latham
BAT SR: 50.3 | BAT AVG: 49.2
Very Bad
Devon Conway
BAT SR: 53 | BAT AVG: 48.5
Very Bad
Tom Blundell
BAT SR: 57.4 | BAT AVG: 59.1
Good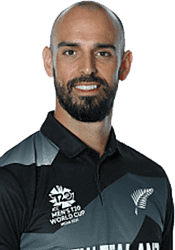 Daryl Mitchell
BAT SR: 68.9 | BAT AVG: 62
Good
Bowlers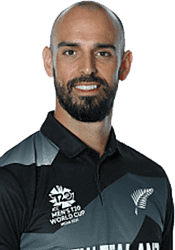 Tim Southee
BOWL SR: 66 | BOWL AVG: 28.9
Good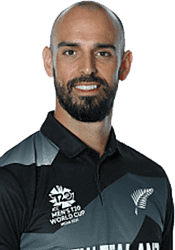 Ish Sodhi
BOWL SR: 0 | BOWL AVG: 0
None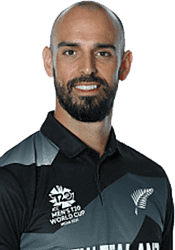 Kyle Jamieson
BOWL SR: 0 | BOWL AVG: 0
None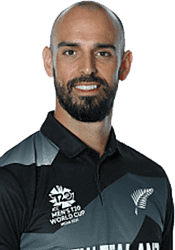 Ajaz Patel
BOWL SR: 0 | BOWL AVG: 0
None
Man of the Match
Taijul Islam
Right then, that is from this enthralling first Test where Bangladesh takes a 1-0 lead. They will have their eyes set on the second and final Test to get a historic series win while New Zealand will have a lot of thinking to do about and come back stronger to at least finish on level terms. Day 1 of that game will begin on 6th December, Wednesday at 9 am IST (3.30 am GMT), but as you know, you can always join us early for all the build-up. Until then, cheers and goodbye!
Najmul Hossain Shanto. the victorious captain of Bangladesh says congratulations to all the players and added that he is very happy with the bowlers. He says that they are not focused on the result and they are looking to do things better and keeping the process intact and that is the thing that has worked for then the best. He would want the batters to take up more responsibility in the next Test matches as it is not going to be easy. He is thankful to the selectors for making him the captain and all he can think now is the next Test match as he will be looking to win that and make a statement in Test cricket.
Taijul Islam is the PLAYER OF THE MATCH for his brilliant ten-wicket haul in the Test. He says that when you do well on an international stage and help your country win always feel good. Adds that when the seam goes off, you have to be patient and they were always focused that they had a lot of runs and there were going to be wicket-taking opportunities. Tells that the ten-wicket haul obviously lifted his spirits but he also needed support from the whole team and credits them. Says that confidence is important to stay in the right frame of mind and this win will give them a lot of confidence going into the next one.
Tim Southee, the skipper of New Zealand says that he is disappointed with the way the team played. He added that they were not able to exploit the conditions the way Bangladesh did and that is the reason which gave them the edge in the last 2 Days of the Test. He says that the wicket is pretty good, obviously in the sub-continent the ball is supposed to spin but it is still a pretty good wicket to bat on. He added that they have a couple of days off before the next Test and they will be looking to regroup and come back stronger in the coming games.
The start of Day 4 saw Najmul Hossain Shanto go back to the hut pretty quickly and New Zealand kept putting the pressure on. Rahim scored a fine half-century and got out and it was the gritty fifty from Mehidy Hasan that made sure that the hosts set up a big target for their opponents. Ajaz Patel picked up a four-wicket haul while Ish Sodhi got a couple of scalps and the rest were taken by the others. It was all Bangladesh from that point on as they came to defend 332 runs with a lot of intent. They were able to pick up the wickets of Tom Latham and Kane Williamson quite early and the latter's dismissal gave the hosts a lot of confidence to get a grip on this game. Taijul Islam once again turned out to be the best bowler and picked four wickets while good support from others meant that they reduced New Zealand to 102/7 and ended Day 4 well ahead needing just three wickets to get the victory with a lot of runs to play with and a lot of time left in the Test.
New Zealand also batted pretty well in the first innings with Kane Williamson being the standout performer scoring a fantastic century on a tricky wicket where others struggled. Daryl Mitchell and Glenn Phillips got off to starts but could not convert them. However, they managed to see Day 2 out and it was the partnership between Tim Southee and Kyle Jamieson that helped them take a slight lead of 7 runs at the start of Day 3. It was their key spinner for the hosts, Taijul Islam being the pick of the bowlers with four wickets while Mominul Haque came as a surprise package who ended up with three wickets which included two in one over that wrapped things up for the Kiwis. The Bangladeshi openers could not do much, but their skipper Shanto and Mominul steadied things for them. The latter lost his wicket due to a miscommunication in the middle but the captain led from the front and registered a sensational hundred before Stumps and was well supported by Mushfiqur Rahim. Shanto also became the first Bangladeshi player to score a century on captaincy debut and these two helped the host take a lead of over 200 runs before the end of Moving Day.
The toss went in favour of Bangladesh and they decided to bat first. It turned out to be a good decision as they ended Day with over 300 runs courtesy of a brilliant knock of 86 runs from Mahmudul Hasan Joy and a quick-fire cameo from Najmul Hossain Shanto along with some decent contributions from most of the batters. This was also the first time, they scored over 300 runs on Day 1 against the Kiwis in a Test match. The wicket assisted the spinners right from the start with a lot of turn on offer. Surprisingly it was Glenn Phillips who exploited the conditions the most and picked up four wickets while Kyle Jamieson also bowled pretty well ending up with a couple of scalps as they wrapped things up on Day 2 very early.
New Zealand had a daunting task coming into bat on Day 5 with only three wickets in hand and well behind the target. Daryl Mitchell and Ish Sodhi looked solid from the start and were going good but an attempted sweep shot from the former cost him his wicket as Nayeem Hasan got the breakthrough for the hosts. Before getting out, Mitchell registered a fighting fifty which should give him confidence going into the next match. Southee then joined Sodhi and started counter-attacking with some big shots as they added 46 runs together which was also the highest partnership in this innings which says it all. Southee was dismissed for 34 and then Ajaz Patel and Sodhi were able to delay the inevitable for a bit, but Taijul Islam finished the job for the hosts ending up with a six-wicket haul and helping his side to a famous win.
BANGLADESH CREATES HISTORY! An exceptional performance from them and they have defeated New Zealand in a Test for the first time ever at home soil that too by a huge margin of 150 runs. Najmul Hossain Shanto starts his captaincy stint in fine fashion leading by example as well. Taijul Islam absolutely loves bowling at this ground and it was him once again who proved to be lethal with ten wickets in the match and took down the Kiwis.
71.1
W
OUT! CAUGHT! That is the end of the New Zealand innings. Taijul Islam claims his 10th wicket in the match as he picks up his 6th of this innings to get rid of Ish Sodhi. Tossed up delivery on the off stump line, rising on the batter after pitching. Ish Sodhi on the front foot looking to adjust to the bounce but could only loop it up for Zakir Hasan standing at silly point who takes a comfortable catch to end this New Zealand innings. Its Bangladesh who beat New Zealand for the first time in Bangladesh in a Test match.
70.6
.
Pitched up again on the off stump line. Ajaz Patel takes the front foot out and keeps the ball away with a straight bat.
70.5
.
Flighted ball on the leg stump. Ajaz Patel blocks it off the front foot.
70.4
1
Pitched up outside the off stump. Ish Sodhi pushes the ball to the point gap and runs a single.
70.3
.
Tossed up, slower through the air on the off stump line. Ish Sodhi waits on it and offers a front foot defence.
70.2
.
Just short on the batter, turning in. Ish Sodhi goes back on the crease and defends it well in the end.
70.1
.
Pitches the ball up on the middle stump line. Ish Sodhi pushes the ball to mid-wicket.