2nd Test, Delhi, February 17, 2023, 09:30 AM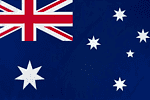 Australia
263/10
(78.4ov)
& 113/10
(31.1ov)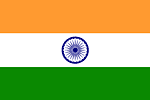 India
262/10
(83.3ov)
& 118/4
(26.4ov)
India beat Australia by 6 wickets
Best Batsmen
R
B
4S
6S
SR
Man of the Match
Ravindra Jadeja
Right then. That's it from the coverage of this match and India have taken an unassailable lead in the series. The Aussies will be ruing an opportunity they missed to win this game and level the series. There are two more Test matches left and we now move to Indore for the third Test match at the Holkar Cricket Stadium. The match is scheduled to begin on Wednesday 1st March and the first ball will be at 9.30 am IST (4 am GMT) but as you all know you can join us early for the build-up. Until then, take care and goodbye!
Ravindra Jadeja wins the PLAYER OF THE MATCH award for his exceptional spin bowling as he claims a 10-wicket match haul and his useful 26 runs in the first innings. He starts by saying that he was enjoying his bowling. He kept attacking the stumps and knew that the batter will stick to sweep or reverse sweep. Mentions their intent was very aggressive as they were looking to get quick runs. Ends by saying that no one can play sweep shots against him, at least on such wickets.
Rohit Sharma the skipper of India says it is a fantastic result for them. Adds that it is remarkable how things were looking at one stage and how they finished their job, especially the bowlers. Claims that even though they were just one run off the Australian score, they were still behind in the game as they had to bat last. Mentions that taking nine wickets in the first session was a fantastic effort and they did well to finish the game with the bat as well. When asked about the Australian's shot selection he says that on a pitch like this, they need to be prepared to do different things, but the opponents were not used to these conditions so it is tough. Admits that they were waiting for the mistakes to happen and they had discussed plans which worked for them. Tells that in every game that is played in this weather, there is some moisture in the wicket so there is a lot to offer in the first session and soon the pitch starts to deteriorate. Goes on to say that they wanted to keep it tight and stay disciplined with the spinners at his disposal masters of this condition. Adds that they know what to do so they needed to stay calm. Ends by saying that when you play Test cricket there are a lot of moments to look back at but the key moments were the partnerships between Virat Kohli and n Ravindra Jadeja as well as Ravindra Jadeja and Axar Patel as getting a 100-run partnership on this wicket is never easy.
Pat Cummins the captain of Australia is in for a chat. He starts by saying that the guys bounced back really well. Informs that India batted really well and the match was in the balance at the innings break. Mentions that the pressure was on India when they got around 280 or whatever it was in the first innings, but they could not make the most of it. Informs they will work on their shot selection and the approach in the coming matches. Adds that they missed a good chance to come out on top in this match. Also says that you can never let an opportunity slip out of your hands while playing in India.
Time for the presentation...
Cheteshwar Pujara is up for a chat and he says that it has been a great Test match. Adds that it is a really special feeling especially to get the winning runs. He congratulates the guys from Saurashtra for winning the Ranji Trophy. Tells that he thought they might've to chase something around 250 runs and they were well prepared for it. Informs that they were disappointed with the way they leaked runs in the last session on Day 2 but are happy with the way the bowlers turned up. Says that it is better to use your feet on a turning track and that's what he focused on. Mentions that it is difficult in the initial phase when you walk in with the blade, but once you play 30-40 balls it becomes easier to score.
Having bowled Australia all out on Day 1, India did well to go into Stumps unscathed and came into Day 2 looking to be positive but had a dismal first session as they lost 4 wickets for 20 runs with Nathan Lyon wreaking havoc. They soon found themselves seven down with 139 runs on the board and it looked like Australia would come out to bat with a lead of close to 100. Axar Patel and Ravichandran Ashwin defied all odds and added a 114-runs for the eighth wicket which helped India cut down the deficit drastically. Axar Patel scored a match-saving knock of 74 runs in 115 balls with Ravichandran Ashwin supporting him with a well-made 31. Nathan Lyon continued to ply his trade effectively and became the third bowler to take 100 Test wickets against India en route to his five-wicket haul. The other two spinners Matthew Kuhnemann and Todd Murphy claimed two wickets each with the skipper Pat Cummins taking one wicket. India trailed by one run and Australia began their second essay with Travis Head looking to play his shots. Ravindra Jadeja dismissed Usman Khawaja but Marnus Labuschagne combined with Travis Head to add 61 runs in 12 overs.
Australia won the toss once again and opted to bat first which seemed to work wonderfully for them as they started off with a 50-run opening partnership between David Warner and Usman Khawaja. David Warner's poor series continued as he was dismissed by Mohammad Shami and to make matters worse he fractured his arm which ruled him out of the Test match. Since he had taken a blow on his head as well, Matt Renshaw replaced him as a concussion substitute. Ravichandran Ashwin turned the tie slightly in India's favor as he claimed the wickets of Marnus Labuschagne and Steven Smith in the same over but Usman Khawaja went on to score 81 runs in 125 balls. Several batters got decent starts but could not make the most of it on a difficult pitch and it was the partnership between Peter Handscomb and Pat Cummins that pushed them to a competitive first-inning score with the former remaining unbeaten on 72. Mohammad Shami claimed 4 wickets as he was able to reverse swing the ball with Ravindra Jadeja and Ravichandran Ashwin contributing with three each.
The day started with Australia in front of the game as they had a lead of 62 runs and nine wickets in hand to build a formidable target. With India batting in the fourth inning, any target near 200 would have been challenging for the home side to chase down. Travis Head had gotten the visitors off to a flying start but was dismissed in the first over with Ravindra Jadeja finding the outside edge of the bat. Steven Smith joined his favorite batting partner Marnus Labuschagne out in the middle and India would have felt that this partnership could easily take the game away from them. However, Ravichandran Ashwin who has done this numerous times in his career opened the floodgates by dismissing Steven Smith and his partner in crime Ravindra Jadeja sent Marnus Labuschagne packing. Australia collapsed from 85 for the loss of two wickets to being bowled out for 113 having scored 28 runs for the loss of 8 wickets. Ravindra Jadeja was the destroyer-in-chief as he claimed 7 wickets and Ravichandran Ashwin chipped in with three crucial wickets. India did have a stumble just before Lunch as KL Rahul was dismissed by Nathan Lyon giving the visitors some hope.
India walked out for the Post-Lunch session requiring 101 runs with nine wickets in hand and Rohit Sharma was in no mood to take his time accumulating the runs out in the middle. He began his onslaught using his feet right from the start and scored 31 in 20 balls before some miscommunication with Cheteshwar Pujara resulted in him getting run out. Virat Kohli came to the wicket looking to be positive but was deceived by Todd Murphy after getting off to a start and was stumped for the first time in his career. Shreyas Iyer came out and played a couple of good shots to not allow the pressure of wickets to get on the team but holed out into the deep off the bowling of Nathan Lyon. Cheteshwar Pujara by then had adopted the anchor role as he secured one end and he was joined by Srikar Bharat who played a few cracking strokes to help India get over the finish line.
INDIA HAVE A 2-0 LEAD IN THE SERIES! They have managed to retain the Border-Gavaskar Trophy and are one step closer to booking their spot for the final of the World Test Championship. This has been an absolute tug-a-war between two competitive sides who love to win and it is the home side that has emerged victorious by 6 wickets in a low-scoring affair. Day 3 has been owned by the bowlers and the moving day of Test cricket moved so fast that the game was completed in two sessions.
26.4
4
FOUR! Cheteshwar Pujara finishes things off in style. He racks up the winning runs in his 100th Test match. What a moment for the veteran. It is pitched up, around middle and leg. Cheteshwar Pujara dances down the track and flicks it over mid on. The ball races away to the fence. India win the match by 6 wickets.
26.3
.
This is flatter and wide outside off. Cheteshwar Pujara shuffles way across and bodies it away.
26.2
.
Full and on leg. Pujara blocks it to short mid-wicket.
26.1
.
It is tossed up, full and on middle. Pujara comes down the wicket and tucks it to the leg side for no run.
25.6
.
Srikar Bharat is unable to end the game in this over! It is spilled way down the leg side. Bharat lets it be.
25.5
1
Full, outside off. Pujara shuffles across and clips it square on the leg side for one more. Scores level now!