1st ODI, Mumbai, March 17, 2023, 01:30 PM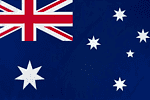 Australia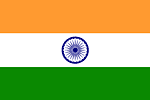 India
India beat Australia by 5 wickets
Best Batsmen
R
B
4S
6S
SR
Man of the Match
Ravindra Jadeja
That is it from this game and the action now switches to Visakhapatnam for the second ODI of the series. It will be a very important encounter as India will look to seal the series whereas Australia will look to get back on level terms and make the 3rd and final game all the more interesting. The 2nd ODI will be played on Sunday, the 19th of March and will begin at 1.30 pm IST (8 am GMT). You can though join us for the build-up a lot earlier. Cheers!
Ravindra Jadeja is the PLAYER OF THE MATCH for his brilliant all-round display. He says that he is playing ODI cricket after 8 months and was just trying to adapt to the format. Adds that he was looking to build a partnership with KL Rahul and even though the target wasn't a big one, it was necessary. Mentions that you need to alter your length and pace as it is different from Test cricket and he told himself to just hit the right spots and let the ball do the job. Says that he and Rahul tried to put on 70-80 runs and that is what happened and it wasn't easy to play the big shots on this wicket.
Hardik Pandya, the captain of India says that it was a good win. Adds that they were under pressure in both innings, but kept their composure and found ways to come out of those situations. Tells that when they got the momentum, they did not let that go. Praises Ravindra Jadeja for the way he played after coming back in ODIs after a long time. Says that he enjoyed his bowling and batting, but would have loved to stay there till the end. Ends by saying that it was great to see KL Rahul and Jadeja from the outside and that he is proud of the team.
Australian skipper, Steven Smith says that they weren't expecting this at the Wankhede and credits India for the way they bowled, and says that they should have got to a score of around 250. He then also commends KL Rahul and Ravindra Jadeja for the way they batted. Mentions that Mitchell Marsh played really well but they lost a lot of wickets in the middle and even after a strong bowling effort, India were always one good partnership away from victory. Reckons that they should have got 260-270 runs as the wicket wasn't that good and ball swung for almost 30 overs for both teams.
The Presentation ceremony...
The man of the moment, KL Rahul is down for a quick chat. Rahul says that losing three wickets early and with Mitchell Starc moving the ball around he wanted to play out the first 20-25 balls without thinking much about runs as the total was not that big. Adds that a couple of boundaries early on took the pressure off him. Tells that whoever he batted with, the plan was not to go into a shell and play their game. Mentions that he enjoyed batting with Hardik Pandya and Ravindra Jadeja and they wanted to run hard and put the loose balls away. Says that when the left-hander walked in, he got a few loose balls too and praises Ravindra Jadeja for the way he batted. Further adds that he did not think that the pitch would help the bowlers that much and credits Mohammad Shami for his brilliant spell. Ends by saying that he enjoyed his keeping and says when there is bounce, he loves it, but if it keeps low it turns out to be a challenge physically.
Earlier in the game, Hardik Pandya won the toss and put Australia into bat. This turned out to be a fine decision as Mohammed Siraj got rid of Travis Head early on. After that though, Mitchell Marsh counter-attacked and made everyone believe that it was a typical Wankhede wicket. At the other end, batters got starts but got out and the moment Marsh fell for a blistering 81, the Indian bowlers simply made short work of the tall Aussie batting order. The likes of Cameron Green, Glenn Maxwell and Marcus Stoinis couldn't contribute much and the spinners along with Mohammad Shami ripped through them. Siraj then came on to knocked over the tail and joined Shami on three wickets for the game. With a mediocre score on the board, it was a big effort from the Australian quicks early on in the chase to make a real match out of it but in the end, KL Rahul and Ravindra Jadeja took India to victory with a calm head.
Australia will feel a tad disappointed in the end but it was really their batting that let them down. Mitchell Starc looked like a man on a mission when the Aussies came out to bowl and got the ball to talk in the air and off the deck as well. Soon, he picked up three wickets and all the other bowlers kept things really tight as well to build on pressure. Their spinners though were largely ineffective and once the ball got old and there was a bit of dew, conditions eased out for batting and the Aussies didn't have much of an answer after that, succumbing to a defeat.
India were absolutely reeling at 16/3 and then at 39/4 but KL Rahul was holding one end when skipper Hardik Pandya walked out to bat. The pair steadied the ship a bit and just when things looked to get easier for them, Pandya too fell with 106 runs still needed for victory. Rahul showed brilliant composure and Ravindra Jadeja supported him valiantly. The pair dug deep to get through a lot of deliveries but once the margin of victory was under 50 runs, they started to bat freely as well. Rahul ended with an unbeaten 75 with Jadeja notching up 45 important runs as well.
Well, no one saw that coming! The Wankhede stadium is generally known for high-octane and high-scoring clashes but this game was all about digging in deep and in the end, India managed to get over the line, thanks to a gritty unbeaten stand between KL Rahul and Ravindra Jadeja worth 108 runs. The hosts have a 1-0 lead in the three-game ODI series and will now look to seal the series in the next game itself.
In over# 40
4
0
4
0
1
1wd
Mitchell Starc 49/3(9.5)
39.5
4
FOUR! Ravindra Jadeja finishes things off in style! Mitchell Starc bowls this full again and around leg, Ravindra Jadeja stays there and whips it well wide of mid on for a boundary. INDIA WIN BY 5 WICKETS AND TAKES A 1-0 LEAD IN THE SERIES!
39.4
.
A yorrker now, on off, Ravindra Jadeja digs it out towards mid off.
39.3
4
FOUR! Great shot! Mitchell Starc serves this full and around leg, Ravindra Jadeja uses his wrists and flicks it towards the deep sqaure leg fence for a boundary.
39.2
.
Short of a length and outside off, shaping away, Rohit Sharma offers no shot at it.
39.1
1
Full and on middle, KL Rahul miscues his lofted drive towards deep square leg for a single. With that, the 100-run partenrship comes up between these two batters which looks like the match-winning one as well. India one big hit away from victroy now!
39.1
1wd
This is on a hard length but down the leg side, KL Rahul misses his flick adn Josh Inglis flies to his left to make a good one-handed stop. Wided.
38.6
1
Pitched up, on middle, KL Rahul pushes it in front of mid on for one more.